presented by: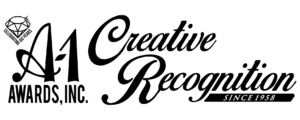 The 2021 Region 5 Championships are in less than 5 days! It has been 732 days since we have gathered together at a Regional Championships. Over the next few days we will be focusing on the up & coming gymnasts that you may not know (and a few you may) from each state that makes up our great Region! Despite Michigan's crazy mandates and getting back into the gym months after the rest of the Region, we are still sending an incredibly talented group of young ladies to the Region 5 Championships. Here are the 5 "Ones to Watch" from the Wolverine State.
Michigan State Meet Video Playlist
Full Results:
Sage Kellerman: All-American Flames
Sage, who competed in the 2018 JO National Championships before taking some time off from Gymnastics, has been on my "Ones to Watch" list since she returned to gym prior to the COVID and she has been looking amazing! Sage, a junior, recently committed to Michigan State University to continue her gymnastics. At the 2021 MI State Championships Sage walked away with the 2021 JrA Vault Title as well as recording the highest Vault score, 9.800, of the competition. If she hits all her events like she can, she can easily be in the 38s and make an impact in the All-Around.

Marissa Rojas: Michigan Academy of Gymnastics
Marissa, represented Region 2 at the 2019 JO National Championships, is trying to make her 1st Region 5 Dream Team in 2021. Marissa may be seen as a more reserved athlete, but her Gymnastics speaks volumes. Marissa should have no trouble making her 1st Region 5 Dreams Team this time around. Marissa has jam packed difficulty all over the gym, especially her Balance Beam and Floor Exercise, she is not one to miss! This is another athlete that has been on my "Ones to Watch" list for a while now.
Stephanie Lebster: Champion USA
Stephanie is no stranger to National Competition having earned the Balance Beam Title at the Level 9 Eastern National Championships in 2019. However, due to COVID, this will be her first Region 5 Championships as a Level 10 and her first opportunity to make the Region 5 Dream Team for Nationals. Stephanie is another athlete who is strong on all 4 events, but it is her floor routine that is my personal favorite! You may recognize Stephanie and her sister Genna from our "Day in the Life" Quarantine Qorner Feature. This athlete is surely one that you do not want to miss at Championships.
Lili Cosman: Capital City Flips
Since we last saw Lili Cosman, she has had a substantial growth spirt adding a few inches onto her frame and gymnastics. Lili, who took 2nd place in the All-Around at the 2019 Level 9 Eastern National Championships, is looking to make her first Level 10 Dream Team in the Junior A division. Lili will impress all over the gym for years to come.
Dani Fuertez: Olympia Gymnastics
Dani is another talented athlete who has added a few inches of height to her gymnastics. Dani, who looked great at state meet, is looking to make her first Region 5 Dream Team in 2021. Make sure to check out her Balance Beam routine which includes an impressive press handstand mount, a side somi (Jason's favorite skill) and a beautify double full dismount.
For complete coverage of the 2021 Region 5 Championships, hosted by Cincinnati Gymnastics (April 15-18) in downtown Cincinnati, please continue to follow us on all forms of social media!
Good Luck to all the athletes, coaches & judges participating in the 2021 Region 5 Championships and a special thank you to our gracious hosts Cincinnati Gymnastics!