Presented by: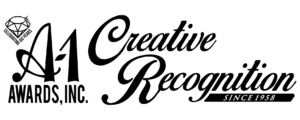 The 2021 Region 5 Championships begin today! The host state of Ohio is sending a talented group of young ladies to this years championships. Here are 5 "Ones to Watch" from the Buckeye State. These athletes either are first year level 10's or looking to qualify onto their first Region 5 JO Dream Team.
Ohio State Championship Results: Level 10 JR A JRB JRC | SRA SRB SRC
Level 9 JRA JRB JRC JRD | SRA SRB SRC SRD SRE
Izzy Stassi, Gym Xtreme

Gabby VanFrayen, Gym Xtreme

Ady Wahl, Zanesville

Kennedy Griffin, Gym World

Grace Harrell, Cincinnati

For complete coverage of the 2021 Region 5 Championships, hosted by Cincinnati Gymnastics (April 15-18) in downtown Cincinnati, please continue to follow us on all forms of social media!
Good Luck to all the athletes, coaches & judges participating in the 2021 Region 5 Championships and a special thank you to our gracious hosts Cincinnati Gymnastics!