It is that time of year……REGION 5 CHAMPIONSHIPS!!! As Regional weekend is fast approaching we will be showcasing our R5 "Ones to Watch" from each state starting with my home state the Great Lakes State! MICHIGAN!!!
Each athlete on the list is either a 1st year Level 10 or a Level 10 who has not made Nationals previously. These athletes however could make an impact on this years Region 5 Dream Team.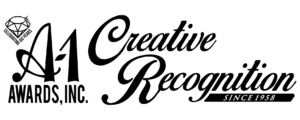 ______________________________________
Catherine Guy (Capital City Flips)
2022 MI Beam Champion, 2022 Hopes Qualifier, 2021 Eastern National Floor Champion. Watch for Catherine to make a huge impact in the Junior A age group this year in the All Around. Cat, who finished 2nd in the All Around behind teammate Lili Cosman at the 2022 MI State Championships, is one of those "future of Region 5" athletes.
Ome Ellis (Michigan Elite)
Finishing 3rd in the All Around at the 2022 MI State Championships, Ome is peaking at the right time to make her 1st Region 5 Dream Team. Watch for her power, beautiful front aerial on beam and effortless swing on uneven bars.
Cady Duplissis (Champion USA)
2019 Level 9 Eastern National Qualifier, 2022 Vault State Champion
Cady, a 2nd year Level 10, finished 4th in the All-Around and took home the Vault title at the 2022 MI State Championships. Cady, has grown a bit in the last few years which is making her gymnastics even more lovely to watch, especially on the uneven bars where she performs a sky high full out dismount.
Amina Mackalo (Gym America)
2022 MI State Vault Champion
Amina, who we have not seen competing since prior to Covid, rounded out the top 5 in the Child Division at the 2022 MI State Championships. Amina brings exciting skills to the competition floor with her huge Hindorff on the uneven bars and cartwheel 1 1/2 beam dismount. Her floor routine is also full of big person and big potential, continue to watch for Amina for years to come.
Elle Beaufait (Olympia)
Elle, a senior committed to MSU, finished in the top 5 in the SRA division at the 2022 MI State Championships. Elle shows beautiful lines and extensions in all her routines, but it's her floor and beam that are my favorite to watch. Look for Elle to perform beautiful triple series on the balance and gorgeous Yurchenko 1/1 on vault.