It is that time of year……REGION 5 CHAMPIONSHIPS!!! As Regional weekend is fast approaching we will be showcasing our R5 "Ones to Watch" from each state up next is the home of the Buckeyes……OHIO!!!
Each athlete on the list is either a 1st year Level 10 or a Level 10 who has not made Nationals previously. These athletes however could make an impact on this years Region 5 Dream Team.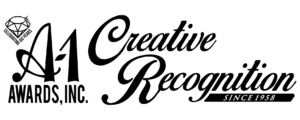 __________________________________________
Addison Sarisky (Olympic Dreams)
Addison displays beautiful classic form, she is a joy to watch on every event, but she truly shines on the uneven bars and balance beam. Look for her high flying transitions and full out dismount on bars. Addison will be a game changer in the Junior B age group this year and will definitely have people talking next weekend.
Zoie Pelfrey (CGA)
Zoie has been a favorite of mine for a few years now. I absolutely love watching her perform on floor with her great dance and expressive energy, she will certainly grab your attention. I am truly hoping this will be Zoie's year to shine and make her first R5 Dream Team.
Lindsey Hartman (Queen City)
Lindsey is a 1st year level 10 who has made a huge impact this season tying for 2nd in the All-Around with a 38.275 at the Ohio State Championships. Lindsey excels all over the gym, but it's her vault and floor that make her stand out.
Elle Johnson (CGA)
Elle Johnson is another consistent all around competitor, but specifically watch for her huge Ray to bail combo on uneven bars, and her beautiful clean balance beam set. Elle would be a great addition to the Senior B Dream Team. She is calm, cool and collected in competition, and could rise to the top spot without anyone realizing it.
Megan Brueck (Queen City)
Megan is a graduating senior who will be headed to Yale in the fall, but is looking to make her first R5 Dream Team next weekend. Megan is the 2022 OH State AA Champion going 38.075. Megan excels on the uneven bars, watch for her huge Ray and flawless bail handstand.