It is that time of year……REGION 5 CHAMPIONSHIPS!!! As Regional weekend is fast approaching we will be showcasing our R5 "Ones to Watch" from each state, up next are the athletes from the Blue Grass State….Kentucky!!!
Each athlete on the list is either a 1st year Level 10 or a Level 10 who has not made Nationals previously. These athletes however could make an impact on this years Region 5 Dream Team.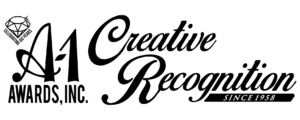 __________________________________________
Retoshia Halsell (Champion)
Toshia, who was recently featured in our "Day in the Life" Series, Is returning from injury/surgery on her elbow. Toshia was the 2022 KY State Uneven Bars Champion, which is fitting with her beautiful and unique set, make sure to catch that routine this weekend. Floor is another stand out event for Toshia, her routine is full of power & sass!
Megan Bingham (Champion)
Megan is a graduating senior who is committed to Bowling Green State University to continue her gymnastics in the fall, but not before she tries to make her final dream team. Megan is the 2022 KY State Beam, Floor & AA Champion and with good reason. Megan is beautiful to watch on both events and will draw you in with her extension, expression and lines. She is also another athlete who has returned from injury and is looking strong and ready.
Dawsyn Sallee (Legacy)
Dawsyn is one of my favorites to watch on floor exercise, her routine is full of power, sass and a few cool tricks. Dawsyn, also is one to watch on vault with her powerful Yurchenko 1/1 and balance beam routine. She is prime to make her first R5 Dream Team.
Bella "B.C" Carter (Legacy)
BC as she is known as the 2022 KY State Vault Champion with a clean yurchenko layout. Bella, a graduating senior, also has a great floor routine with fun dance, expression and clean tumbling.
Josie Moylan (Agility)
Josie is a steady AA competitor and could definitely sneak into a Dream Team Spot. Josie is fun to watch on floor exercise always having fun entertaining music & routines. Josies floor routine caught my eye in 2021 and I make a point to watch/film it when I see her.