It is that time of year……REGION 5 CHAMPIONSHIPS!!! As Regional weekend is fast approaching we will be showcasing our R5 "Ones to Watch" from each state, up next are the athletes from the prairie state……Illinois!!!
Each athlete on the list is either a 1st year Level 10 or a Level 10 who has not made Nationals previously. These athletes however could make an impact on this years Region 5 Dream Team.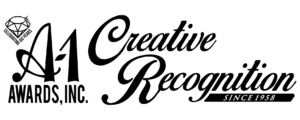 __________________________________________
Avery Schlichting (Rockford)- Avery won the all around at Illinois State. She has very clean gymnastics with some big skills and cool combos mixed in like her beam dismount. She will be on to watch in the Junior A age group.
Gabi Ursu (Naperville)- Gabi is one of the athletes in region 5 that mixes Level 10 with Hopes competition. Gabi had a good state meet winning beam and floor and finishing 3rd all around. She has the routines to be competitive in the Junior A age group.
Libby Tobias (Aspire) 2021 Level Eastern Bars Champion, Libby has a 10.0 vault (full on tuck off) and won floor with this routine at state. She will be one to watch in the competitive but wide open Junior B age group.
Ainsley Greever (Phenom)- This gymnast has continued to climb the level 10 success latter these last few years and has looked impressive this season. She has a very nice Yurchenko 1/1 that placed 3rd at Illinois State and difficulty on all 4 events.
Cami Whitaker (Aerial)- 1st on floor at Illinois State and 3rd all around Cami has the potential routines to contend for one of the spots in the Senior D age group or an individual spot.
JJ Jachna (Flipstar)- 2nd on floor at Illinois State and 3rd on vault (did a piked Handspring front but has competed pike 1/2 this season) and will be a contender for an individual spot to nationals on both events.