Results: 11-12 year olds | 13-14 year olds
Interviews: Quinn, Catherine, Jazlene, Ellie
Videos: USA Gymnastics FlipNow
Salt Lake Valley, Utah
The Maverick Center, home of the Pac-12 Gymnastics Championships, played host to the 2022 US Classic and Hopes Championships. This is the first major USA Gymnastics competition held in the state of Utah since American Classic was contested at the Huntsman Center in 2019.
The first competition session of the weekend was the Hopes Championships which serves as the national championships for the Hopes athletes. Region 5 had five athletes in the championships field.
Quinn Harris from Cincinnati, in her 2nd consecutive Hopes Championships, had the highest all around finish along with the top all around score of the five from Region 5 with a 47.2 to finish 8th in the 11-12 age group. Quinn struggled a bit on her Weiler to Maloney combination on bars but hit a solid beam routine that featured a layout layout for a 5th place 12.25. She also landed herself in the top 6 on floor. She has increased her difficulty in her routines for this season.
" I definitely have way more skills this time "

-Quinn Harris during Championships interview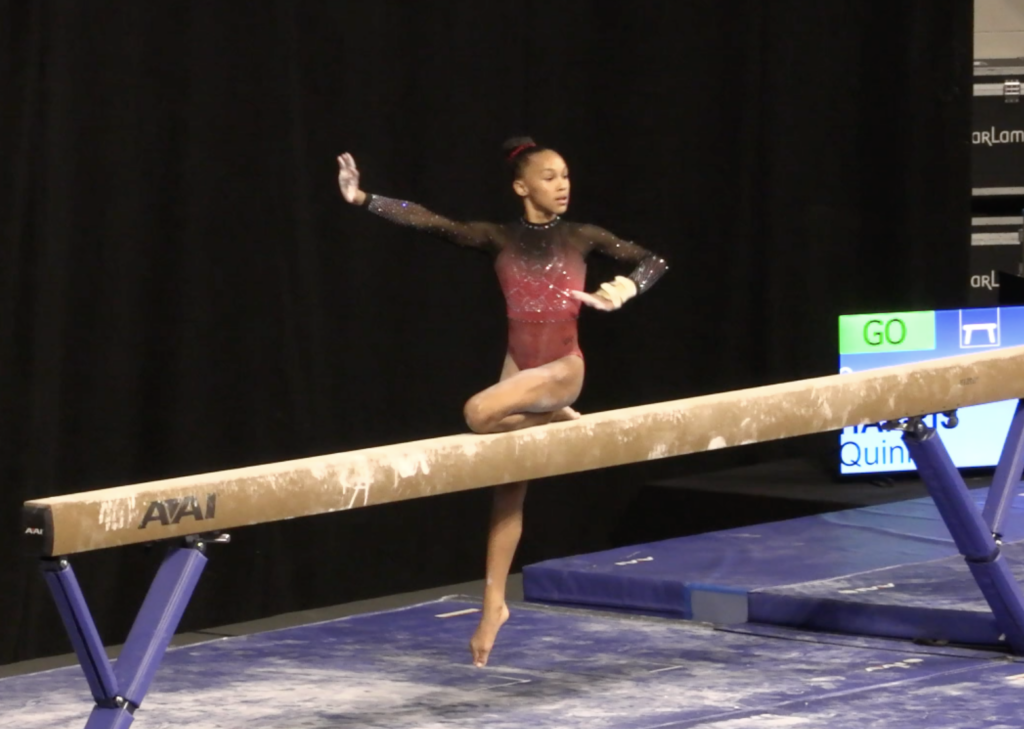 Quinn will receive funding to help support her training as well as continue attending the developmental training camps while prepping for the 2023 Level 10 and Hopes seasons.
In the 13-14 age group, two from Region 5 finished in the top 8 to receive funding for the next year. Catherine Guy from Gym Xtreme finished 6th in the all around with a 46.95. After solid landings on all her beam skills for a 4th place 12.25 she "ROCKED" a 2 1/2 last pass on floor to flip into the top 3 on the event. Cat said in her interview, "This meet really helped my confidence going into Junior Elite next year". She hopes to join her Gym Xtreme teammates Gabby and Izzy in the elite ranks.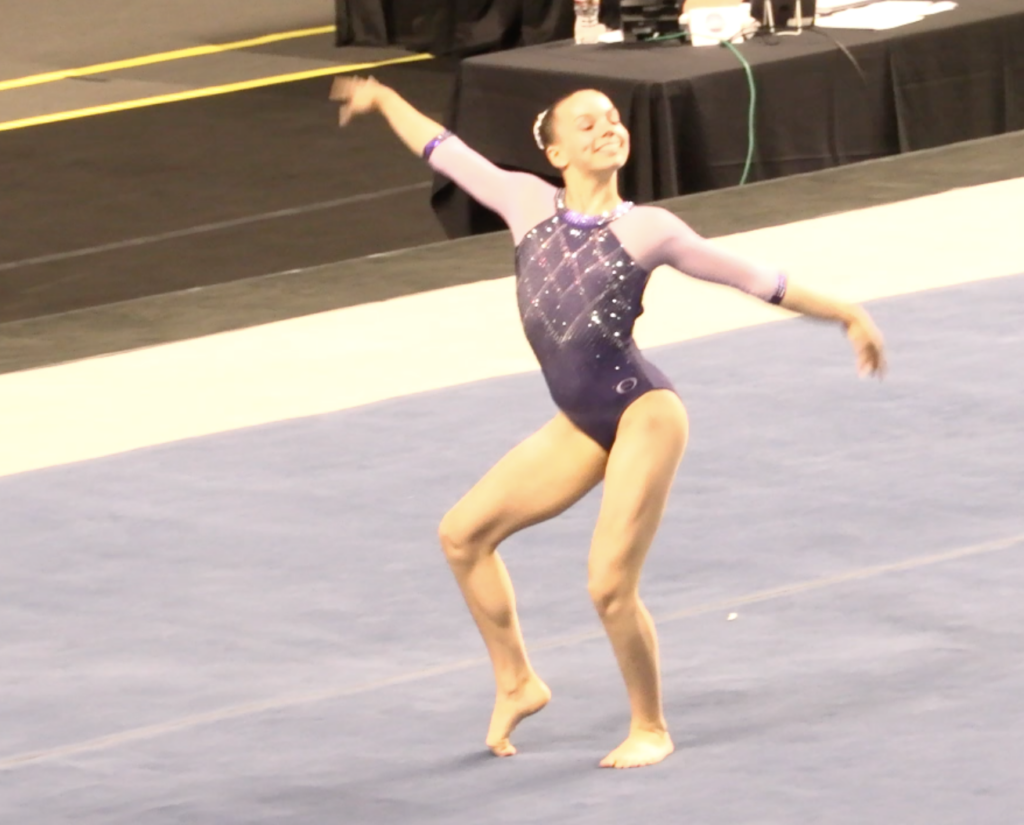 Buckeye's Jazlene Pickens earned one of those funded spots by finishing 7th in the all around for 13-14 year olds with a 46.1. Jazlene began the meet on vault and performed the 3rd best vault with her nice 12.9 Yurchenko Full. She closed out the competition powering her way to the top floor score of 12.45 opening and closing with double backs. Jazlene was unable to finish out the championship section of the Level 10 season due to injury, but made up for it at these championships.
" I get to have fun and let Loose"

-Jazlene on her floor routine during her post meet interview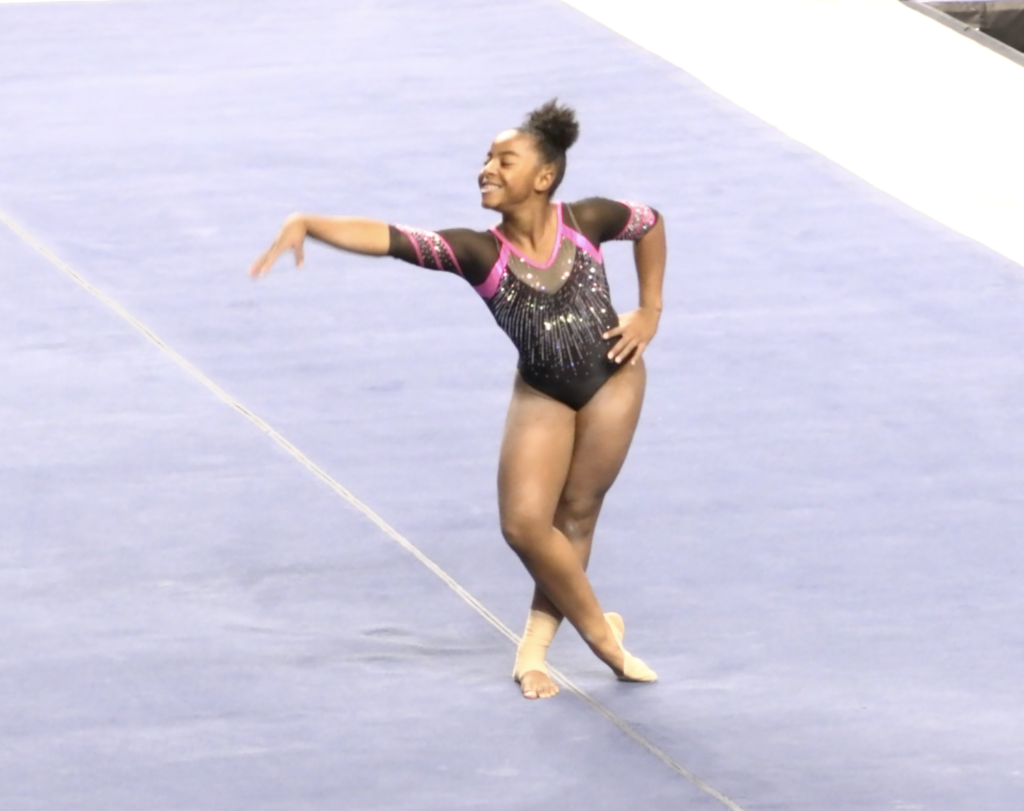 Region 5 had two more athletes in the 11-12 year old age group make their first appearance at the Hopes Championships. Legacy Elite's Ellie Mayer was the very first competitor of the competition on balance beam and didn't let that bother her attacking all her landings including her very nice double full dismount.
Naperville's Gabby Ursu had a few struggles on bars and floor but pushed through despite being sick to hit a nice beam routine improving on her American Classic beam score by three tenths for a 11.9.
---
Like our content help support our efforts-