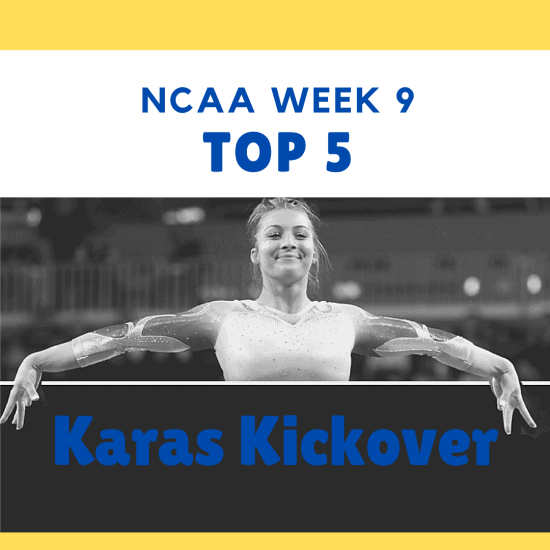 We have one more week of NCAA regular season action before conference championships weekend. These last few weeks are the last chance to raise that National Qualifying Score (NQS) and the team standings for regionals. The were some big time performances in week 9 and here are some of them in this weeks Top 5 moments from former Region 5 Alum and Michigan Wolverine star Olivia Karas.
Check out the College Salute Week 9: Hop, Step, and Salute the Toe Point President
Karas Kickover Audio Version
5. Bella Romagnano (Penn State) 9.825 Beam- Matched Career High
4. Courtney Bezold (Eastern Michigan) 9.85- Leader of the Eagle Bar Pack!
3. Gabby Wilson (Michigan) 9.925 Floor- Always Electric
2. Olivia O'Donnell (Illinois) 9.9 Bars- Toe Point President
Andrea Li (Cal) 9.975 Bars- Help the Bears achieve a program history team bar score.
Check back next week for Olivia's final regular season Karas Kickover Top 5 and make sure you check out this week's podcast.