Voting is now open for the third and final part of the 2023 Yahtzee Awards!!! Scroll down to check out our final 5 categories! Presented by A-1 Awards
If you missed Part I (Click Here) or Part II (Click Here). There is still time to vote for both!
14. Most Memorable Meet Moment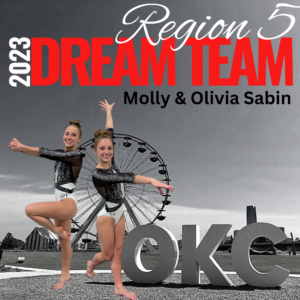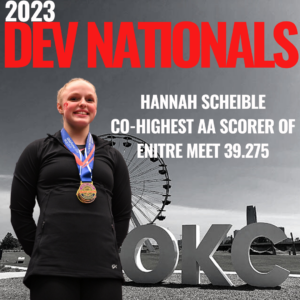 15. Best Overall Performance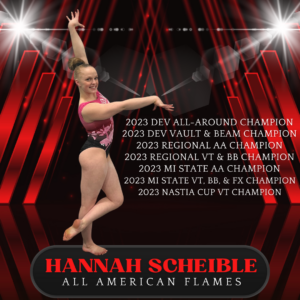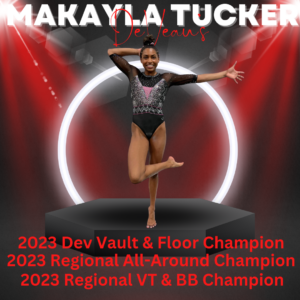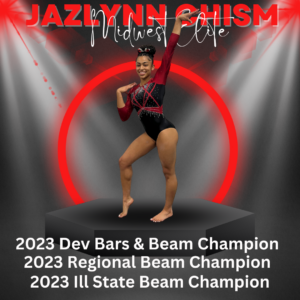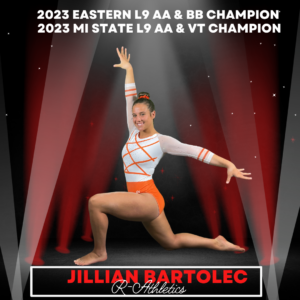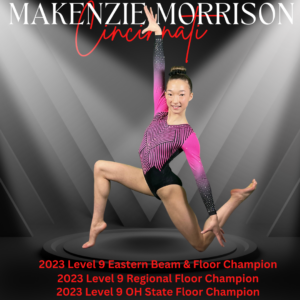 16. Best Podium Performance
Izzy Stassi 2023 Jr. National Vault Champion

Addie Oiler-Velez "Turning Queen"

Kelise's Release's

Exceptionally Expressive Ella Kate

Ansley's Aggressive Beam

17. Favorite Invitational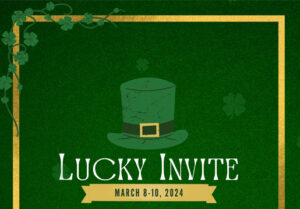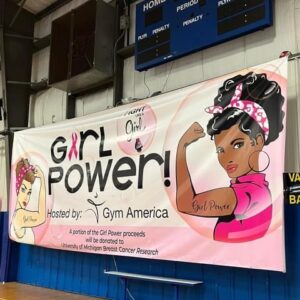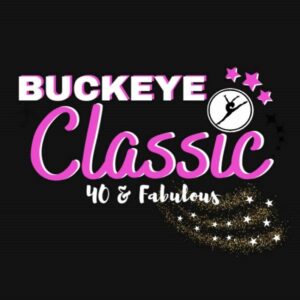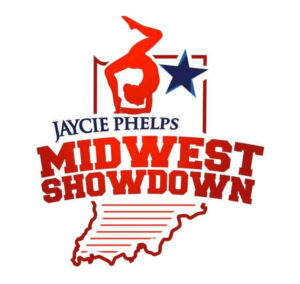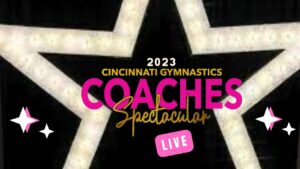 18. Heart Of Region 5
*The Heart of Region 5 nominees were nominated by Region 5 Coaches! The quotes given under each nominee is a combination of reason why they were nominated provided by those who nominated them.
Tami Schaafsma (Champion USA-Michigan)
"Tami is the BOSS QUEEN!! Tami truly cares about everyone and is looking to make everything in the Region as good as she can. She is constantly reaching out for information, truly to value everyone's opinions and values everyone's voice. Tami is the easiest person to talk to as well as the most non-judgement person. Tami is the person you can call for anything and everything. Tami is the most perfect person to be leading the ship. Tami shows joy is what she does in the gym, on the competition floor and in the administrative roles."
Don & Patrice McPherson (Retired-Illinois)
"Don & Patrice are a staple in Region 5, always a bright light on and off the competition floor. Both have always provided help, knowledge and have been part of the legacy and success of Region 5. Don is knowledgeable, a person who stands up and fights for what is right and is funny to boot. Patrice balances Don out perfectly and lights up every room she enters with positively, passion and love."
Irving Nochez (The Flip Zone-Indiana)
"Irving brings a Region 5 Heart everywhere he coaches! His gymnasts always cheer and help others at meets and camps. Irving is positive and never misses and opportunity to help. His passion and dedication to this sport are incredible and what we should all strive for in Region 5"
Steve Kams (Ultimate-Illinois)
"The true keep of the Yahtzee! without Steve we would not of had the catch phrase at Nationals way back when and we would not have the awards we have came to love today! This past year was Steve's first Dev Nationals back and it was great to have him at the helm of leading the hype! He has always been a great leader, team supporter and represents everything that is Region 5"
Taryn & Dave Rawles (Libertyville-Illinois)
"Both Taryn & Dave have set such a high standard for this Region. Anytime you are a coach in need of help, whether it be looking for new drills, words of encouragement after a rough session, guidance to help progress your athlete to the next level or whatever it may be BOTH are the first ones to offer that help!"
Claudia Kretschmer (Gym America-Michigan)
"Claudia has always been for many the go to person for many R5 questions about events, "tricky" situation in AND out of the gym. Advice on everything from technique to assignments to team bonding. She lets her athletes be THEMSELVES (even when the "atmosphere" is "different" or more goofy than "the norm" her girls THRIVE because of her open and honest approach to coaching. Claudia is positive, supportive and caring to gymnasts and coaches. She's competitive without being rude or arrogant, she listens without judgement. I trust Claudia with my own athletes and my athletes trust Claudia as well. She is REAL and that is RARE these days!"
Joseph Rodriquez (Michigan Elite-Michigan)
"Joseph is on of the most knowledgeable people I have worked with, he is technically smart, kind and knows how to pull people in with his words. He does not raise his voice and knows how to explain things so people can understand without getting frustrated. He is very hands on and wants to help coaches & athletes learn. Joseph shows passion for not only the athletes he directly works with, but all athletes and coaches. He is patience, kind and honest.
Mikey Hauser (BIG-Illinois)
"Mikey is a positive force in our Region! always with a smile on his face and positive words of encouragement. Mikey is honest and knowledgable, smart and funny he is always ready to lend a helping hand, or a listening ear. He is truly one of the good ones in our Region that is always for the betterment of the whole."
Rachael Tracy Gardner (CGA-Ohio)
"Literally the voice & the back bone of this new generation of our Region, as the older generation are starting to Retire, Rachael truly has emerged as the next one to look to as the strength of Region 5. Rachael is smart, strong, outgoing and knowledgeable. Rachael is about the Region and helping everyone in the Region be the best they can be and helping to provide whatever knowledge, she can while she asking for help and advice herself. Her passion and dedication to this sport as well as fostering a positive and safe environment for all is something we all can look up to and benefit from. Rachael is one of our Region's fearless leaders and she is funny as hell!"
Dave Anthony (Universal-Ohio)
"When Coaches see Dave they have said they always feel kindness and Region 5 Spirit every time they see him. His energy for both his athletes and athletes from Region 5 is contagious. He seems to go out of his way to complement other coaches on the success of their athletes. He has always made the newer (younger coaches, from my club) feel great about what they are doing for the sport of gymnastics and the children. His presence anywhere is a positive experience for all! This is why we call his SUPER DAVE!!
Gabe Milam (Gym X-Treme OH)
"Gabe has been a Region 5 coach for over 10 years. He regularly participates in Region 5 camp, along with other camps out of state. He's always willing to go above and beyond to help his athletes by sharing his knowledge of gymnastic and technical expertise. Gabe always goes out of his way to say hello and goodbye to everyone, he is one of the most kind, patient, generous and positive people it's always a joy to work with him."
Veronika Kudina (IK-Ill)
"I am the only coach and my level 10s, we had enough that we were generally by ourselves in a rotation. Bars are difficult to manage by myself because of all of the mat moving, board pulling, pulling the throw mats in and out for releases, etc. The athletes do their best to help but they need to get chalked up and ready for their next turn. I was running around like a chicken with my head cut off throwing things out of the way to move in something else when all of a sudden I realize that mats seem to be moving by themselves. I turn around to find that Veronika from IK gymnastics had come over and started helping me. She was nearby and saw that I could use an extra hand and jumped right in without asking. The gesture was so helpful and so appreciated and definitely is a great example of the teamwork we value in Region 5!"
Peoria Elite Gymnastics Academy Coaches (Ill)
"I ended up with only 1 level 8 gymnast last season so, of course, she was always without teammates on the competition floor. We rotated with Peoria Elite Gymnastics Academy at the BIG Invitational. Both the gymnasts and the coaches made it such a great experience for my athlete. They went way above and beyond just cheering for her. They pulled her into their team huddles and treated her just like she was part of their own team. In fact, they told her that she was part of their team for the day! They told us that they knew her scores wouldn't actually count for their team but wanted her to come up on the awards stand with them anyway if they placed in the team competition. 😭 Wow! I think that she was so touched by being taken in by this team and had such a great day and great experience and gave her the opportunity to feel like she was competing with her own team. Again, another great example of the teamwork we value in Region 5!"
Thank you to everyone who nominated & voted in the 8th Annual Region 5 Yahtzee Awards! Winners will be Announced soon!