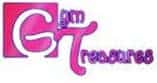 We are back! Our 20 Questions Series had to take a small break, but we are back and ready to feature some of our Region 5 Graduating Seniors & 2021 Dev National Championships competitors.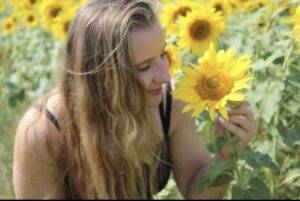 Our first Graduating Senior is Kaylee Cooper of Aspire Gymnastics in Illinois. Kaylee, who will be attending Lindenwood University in the Fall, will continue her academics & athletics with the Lions. Kaylee was a 2020 Yahtzee Award winner for Best Bar Combo, which is quit fitting considering bars is her favorite event. I do love watching Kaylee compete bars however, it is her floor routine and her energy on the sidelines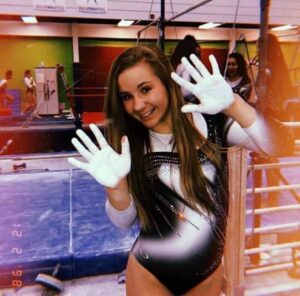 that is my favorite. I make sure to never miss Kaylee on floor because her routine is fun and full of energy just like her energy off the floor, she is always yelling, cheering and smiling. She definitely looks like she is having the best time out there. I cannot wait to see what the future holds for Kaylee at Lindenwood University. Unfortunately, Kaylee could not finish out her last club season due to injury, but I know she will be working hard this summer to get back to full strength and ready for college gymnastics. Let's get to know Kaylee as she prepares herself for the next chapter as a HS Graduate and Future Lion.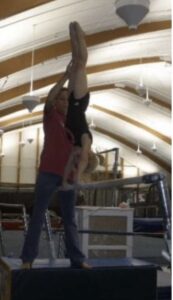 How did you get into Gymnastics? How old were you? I started gymnastics when I was 3 years old. My mom brought me to mom and tot classes during the week because I had so much energy. When I was 5 years old, I would go to an open gym every time I could because I couldn't stop flipping around the house.
What is your favorite event? Why? My favorite event is Bars because I love the feeling of flying and catching the bar. My favorite part is swinging and feeling the air swoosh past my body.
Favorite Skill? Dream Skill? My favorite skill is a double lay full out on bars because I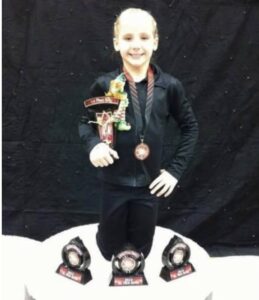 feel like my stomach is dropping on a roller coaster. I tried to do this skill when I was younger, but I would always get the twisties so competing it my senior year is a sure sign that God is working through me. My dream skill is a double-double on the floor and a pac on bars.
Favorite part of Gymnastics? Why? My favorite part about gymnastics is the feeling of sticking a skill or winning an event after working so hard. Those feelings are unlike anything I have ever experienced. I also love going to the gym every day because I get to go see my best friends and laugh my heart out.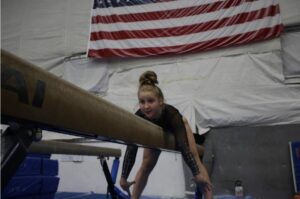 Biggest Accomplishment in Gymnastics so far? My biggest accomplishment is competing beam after not touching a beam for over 2 years due to fears and labral pain in my hip. Coach Carly had unwavering faith in me since the day I walked into Aspire. I went from not starting at a 10.0 on any of the 3 events I was competing to starting at a 10.1 and competing all around as well as placing multiple times on beam. Being the comeback beam queen is my biggest accomplishment.
Most embarrassing meet or training meet? I was at region 5 camp my first year of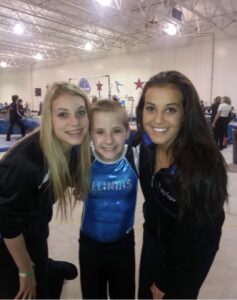 level 10 and I hit the back of the springboard on so many Tsuks my first day I looked like I just started them that week.
What is something you have learned from Gymnastics that you will take with you once you leave the sport? Success doesn't define my worth, hard work and discipline are worth it, and overall gymnastics has taught me that in order to be the best leader you can be, you have to give up caring about others' opinions and intentionally focus on being the most authentic, kind, and energetic filled person you can be.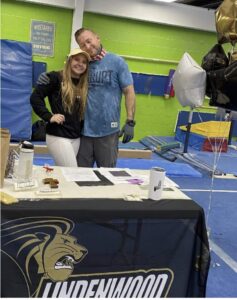 Who is your biggest role model? Why? I am very fortunate to have a few great role models in my life, however, two people come to my mind right away. Micheal Todd and My Coach Nick Becker are two of the biggest inspirations in my life. Our world today is filled with many people who are insecure and they try to be a different person so that everyone likes them. Micheal does the exact opposite of this by using his previous battles and imperfections to help others through the battles they are currently facing. Coach Nick is also a very big role model in my life because he knows the perfect balance between being a friend and a coach. Nick believed in me before I had a lot of faith in the great athlete and leader I could be. He has helped me as a leader, athlete, friend, and with my company. If I one day become as authentic as Micheal and as good of a communicator, friend, and business owner as Nick then I will be very pleased with the woman I have become.
What are you most looking forward to in your senior year in gymnastics & high school? I am looking forward to starting my first Christian leadership group, our team banquet, enjoying the last of each meet with my friends, and going to prom.
What college will you be attending in the fall? Lindenwood University
Why did you choose that school? The culture, positive energy, stellar academics, the welcoming community, and the beautiful campus.
What are you most looking forward to about college & college gymnastics? I can't wait to officially compete in an NCAA meet with a lions leo on, to experience the family atmosphere, to contribute to such an amazing team, and overall to enjoy every second and opportunity god brings into my life.
What is something that sets your gym and/or your team part? The Aspire family is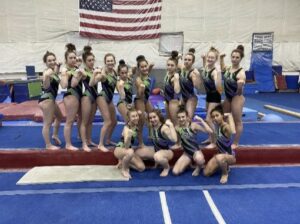 incredibly funny and loving. I remember walking into Aspire for the first time and laughing so hard that I was crying. I had never seen a team that could laugh, cheer each other on, and was so productive all at the same time. I truly believe this team and these coaches are one of a kind because we have fun and enjoy the moment while working our butts off. I am on the largest team of my life this year, with over 20 level 10s and I wouldn't trade it for the world.
What is your role on your Level 10 Team or your role in your gym in general? I am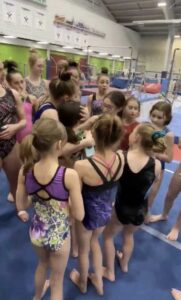 the Team Captain at Aspire and my number one role is to be a light. I walk into the gym every day with a smile on my face, ready to work. My role is to bring my ball of energy and personality to each person on the team and to let them know that they are loved. Gymnastics won't last forever and I want these girls to know I will always be one call away. My role is to set up team meetings, team bonding, conditioning, and to help the team's culture grow.
What is your most memorable Gymnastics moment? I loved running to the locker room to grab my phone as a group gathered on the floor consisting of my best friends, and all the level 3-5s at the gym. They stood in a circle around me as I received a call from Jen Llewellyn officially accepting a scholarship to my dream school.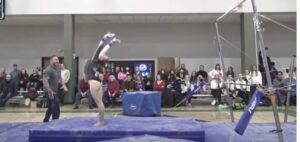 What are your goals for this season? My goal for this season was to win AA and get a 38.00 however, God's plan was a little different. I tore my MCL in my elbow a few weeks ago so my season goal has changed to truly being a servant of Christ. My goal is to be the best captain I have ever been, be the team photographer at meets, coach the little level 3-5s, make the best comeback I have ever had and lastly, to learn through his battle so I can help other athletes one day.
How would you explain the year 2020 to your future children/grandchildren? 2020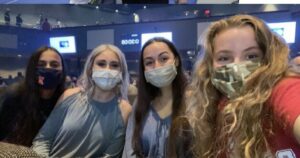 was the biggest year of growth in my life. I found true joy that is not dependent on the circumstance and I found that my worth doesn't come from this sport but from God and the way I treat others. Quarantine led me to work harder than ever before and helped me truly find myself.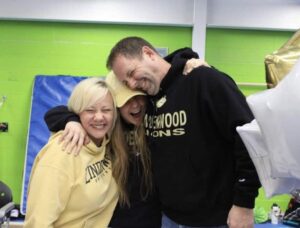 What is the most valuable piece of advice or wisdom your coaches have given you? Frustration brings the team down, so have a little fun and celebrate the little victories. Doing what you don't want to do, brings success. Seek the un-comfort.
Do you have a nickname? If so what is it? What is the story behind it? My nickname is Coop or Cooper. When I tried out at UGA as a level 9 Dani Beechy, one of the older level 10s at the time said I'm gonna call up Coopie or Coop cause you are so little and cute. Ever since that day I have been called Cooper in, and even outside of the gym!
What makes you laugh? I love laughing, so just about anything but Taylor Pettit and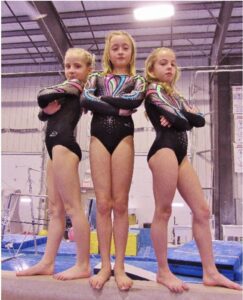 Kara Welsh can make me laugh in a way I've never experienced. I truly feel pure joy pouring out of my body as I am crying laughing with the team anytime they are around.
If you could have any superpower what would it be? Why? I would like the power to put yourself in someone else's shoes because I think world peace could be found. If we could see how others truly felt and what their thought process was like we would be slower to judge and quick to love.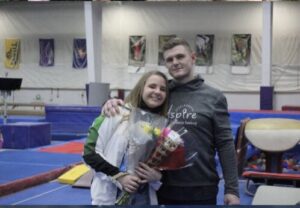 What is a question not on this list that should have been? Add your question we should have asked you and then answer it.
What are your favorite hobbies outside of gymnastics? I love photography, working on cars, spending time reading the bible, and more than anything I love dancing with my best friends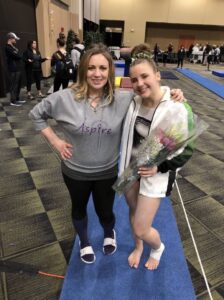 Who are the biggest supporters in your life? God, My Parents, My Sister (Sara), My Pops and Grandma, my coaches Nick, Carly, and Brandon, my past coaches Ms. Marilyn, Ms. Therese, Coach Kevin, Coach Glen and my Providence & Parkview friends
Bonus Question: Tell us something interesting about yourself………..I started a recruiting business over quarantine called Let's Get Committed !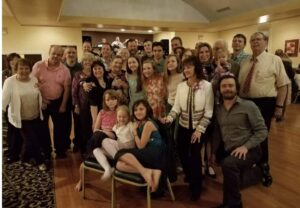 I also love anything to do with adventure such as cliff jumping, jamming to music in the middle of a cornfield, and V8 Mustangs. I love being outside and love speed more than anything.