Amalie Arena- Tampa Bay, Florida
Results: Juniors
Interviews: Gabby | Kelise | Izzy
US Championships Coverage Page Day 1 Highlights
The 2022 US Championships for Junior Women concluded today with one of our own claiming national team honors. Gym Xtreme's Izzy Stassi was determined, in her second championships, to make the national team and she did just that.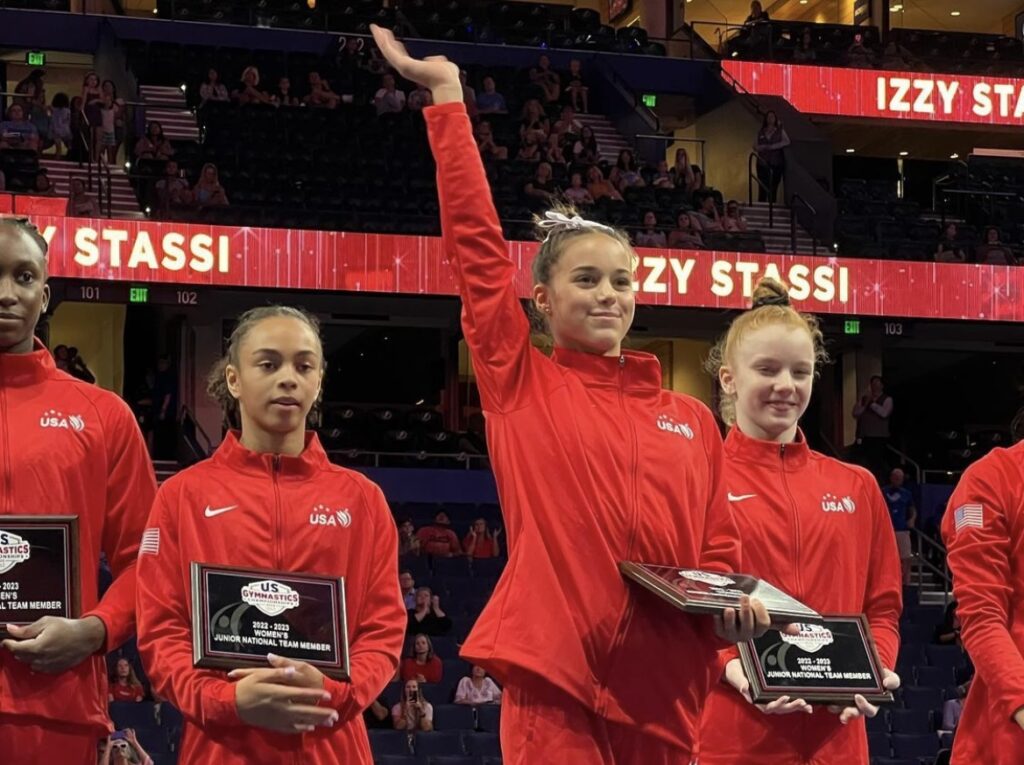 Bouncing back from a fall on bars in day 1, Izzy began on bars successfully making her new Weiler kip despite breaking her connection to Maloney release. However it was beam and floor that propelled Izzy up the rankings. After hitting a solid 12.85 on beam, she nailed her opening full in and danced her way to a 13.15 which combined with day 1 to flip her into 2nd on the event.
Izzy finished up on vault with a solid Yurchenko full (did compete 1 1/2 for a 2nd vault) and a 13.75 to finish with the second best all around 52.5 in day 2 to jump from 14th to 5th and onto the 2022 Junior National Team.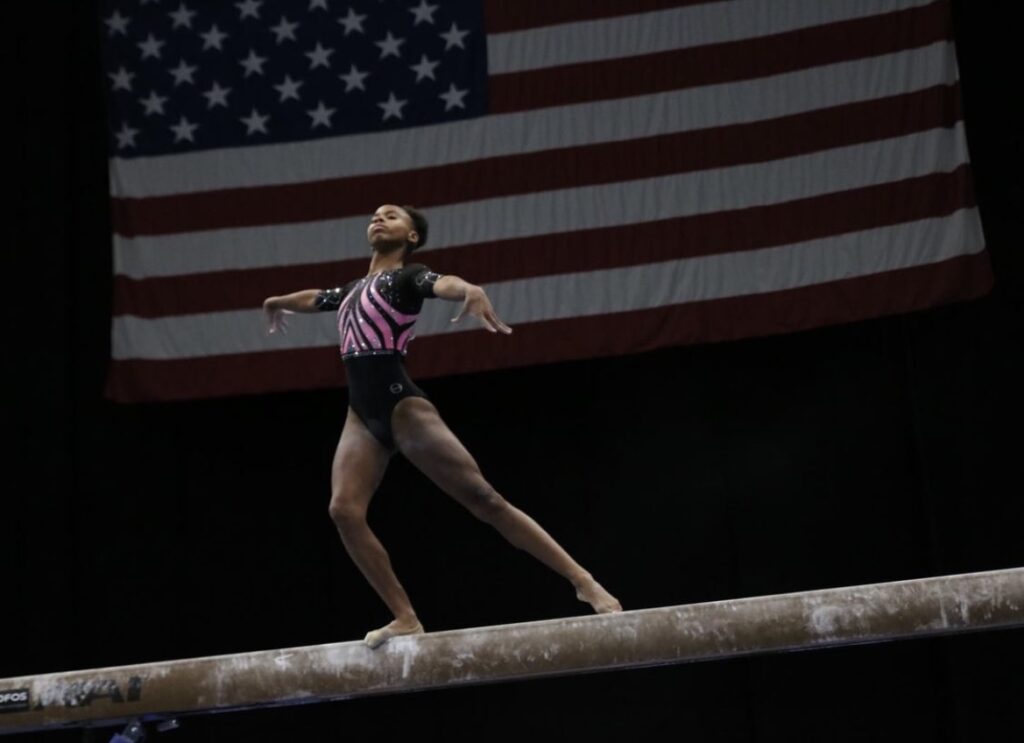 In her first go around at US Championships, Kelise Woolford from Buckeye, improved her score by two points as well and showed the audience what her Jaeger is supposed to look like (missed that in day 1). Kelise who finished 9th all around at Level 10 Nationals in May, handled her nerves on this big stage and finished 19th all around. Kelise will be competing in the senior division in 2023.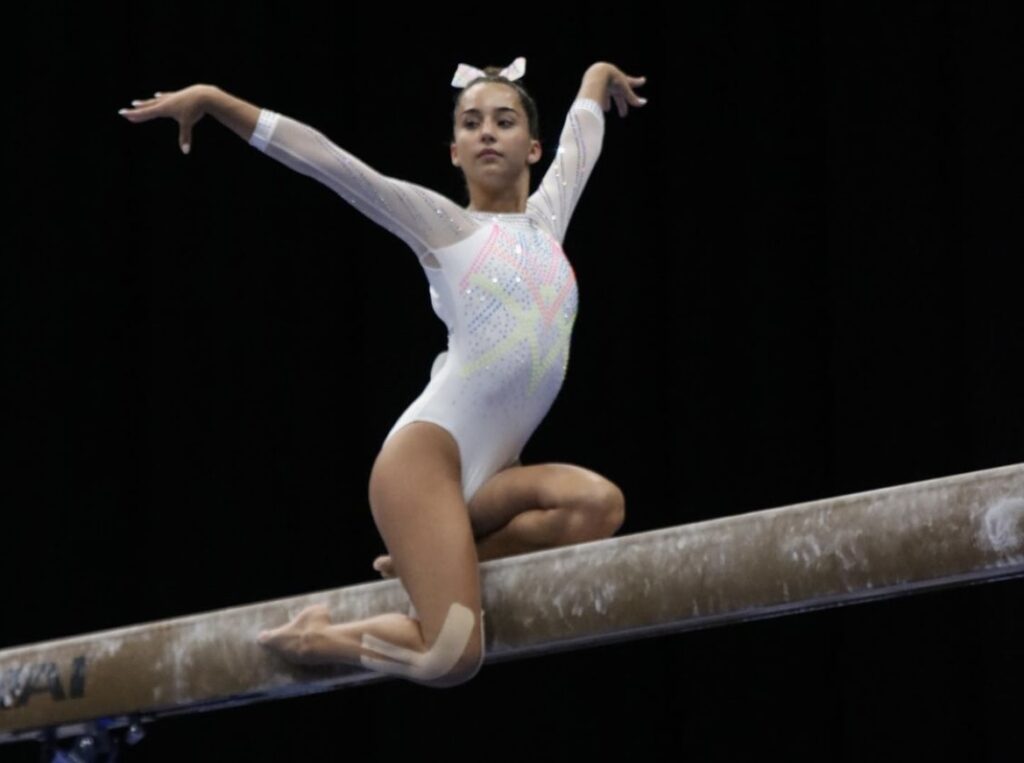 Gabby Van Frayen, 2021 US Junior National Team member, from Gym Xtreme was only able to do beam here at championships due to a knee injury suffered prior to US Classic. She rocked her set in day 1 but unfortunately had to surf her way back on the beam today on her layout layout flight series. She however did improve on her double full dismount landing in day 2. Gabby will join Kelise as a first year senior next season and look out for her aerial ondi series upgrade on beam.
---
Enjoy our content, help us out