It is that time of year……REGION 5 CHAMPIONSHIPS!!! Regionals begin today and we have our final R5 "Ones to Watch" from the Hoosier State…..Indiana!!!
Each athlete on the list is either a 1st year Level 10 or a Level 10 who has not made Nationals previously. These athletes however could make an impact on this years Region 5 Dream Team.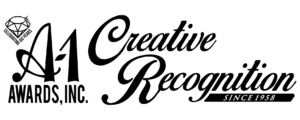 __________________________________________
Esphyr Koren (Madison Gymnastics)
Esphyr a 1st year level 10 was 2nd in the AA, Beam & Floor at the 2022 Indiana State Championships. Beautiful press to handstand beam mount and triple flight series sets this young Junior A apart.
Genae Daniel (JPAC)
2022 IN State Vault Champion and 2nd in the AA behind JPAC Teammate Sophia Paris.
Addison Moore (JPAC)
Senior committed to University of Wisconsin LaCrosse. Addison 2nd in the AA at the 2022 IN State Championships, took 1st on the uneven bars as well as 2nd in the AA & Floor at the 2021 Eastern National Championships.
Ava Jordan (DeVeau's)
2022 IN State Vault Champion. Has posted two 38+ scores this season which keeps her competitive in the Senior C age group.
Ashley Szymanski (Set-10)
2022 State Bars Champion and 3rd in the AA at the in the Indiana State Championships. Ashley has some of the best execution especially on bars. This only be Ashley's 4th all around meet of the season but she is coming off her season high at state.
Mecca Chandler (The Flip Zone) 2021 Level 9 Eastern Vault Champion is a strong contender on bars. Mecca has only competed all around once this season and will be looking to go at it again at regionals.