presented by Full Out Recruiting
This weeks ALUMonday (on Thursday) features 9 routines from our Division 3 Region 5 Alums at the WIAC Championships. Three of our alums won conference titles and all these ladies are headed to the upcoming D3 Nationals.
Make sure you subscribe to the R5 College Salute Podcast and listen in every Wednesday during the NCAA season as we highlight our Region 5 Alums each week.
Check out more R5 Alum videos on our College Salute Youtube channel
**video quality lost a bit in the transfer process**
---
Kara Welsh, White Water 2023 WIAC Vault Champion 9.825
Delaney Cienkus, Osh Kosh 2023 WIAC Beam Champion 9.825
Kelsey Kollhoff, White Water 2023 WIAC Floor Champion 9.85
Kennedy O'Connor, Winona State Vault 9.75
Faith Mylin, White Water Floor 9.75
Aleah Radojevich, Osh Kosh Floor 9.6 (click on photo)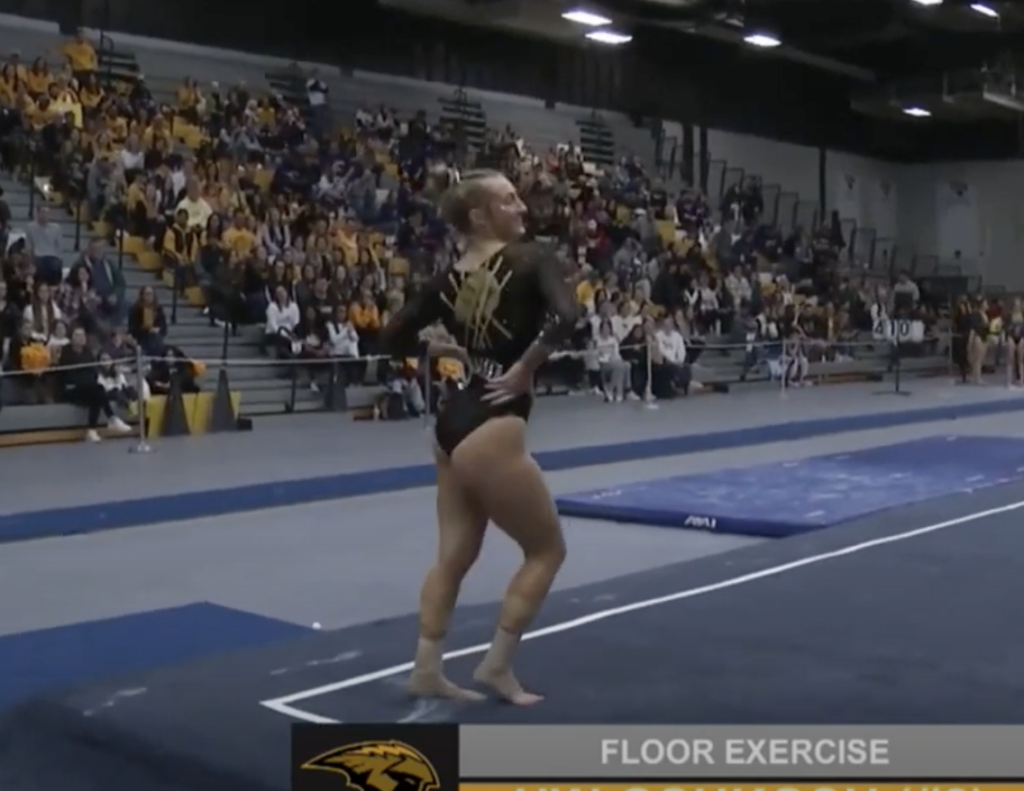 Mia Lucero, Osh Kosh Vault 9.725
Maddie Bellmore, Osh Kosh Vault 9.7
Delaney Cienkus, Osh Kosh Floor 9.75