Well it has been a long wait, but the wait is finally over! This year was especially hard choosing my Top 10 favorite leos, so like many others years I asked for help narrowing my list. I even went as far as to go out of Region employing the help of some in Region 8 & a few non gymnastics people as well to help narrow this list of beautiful leos down to 10, which for anyone who listens to any of the R5 College Salute Podcasts you know narrowing lists is extremely hard for me, but I did it!
So without further a due here are my Top 5 Favorite 2022 Region 5 Leos!!
Drumroll please…………………………………………
5. Agility (Kentucky 1st year)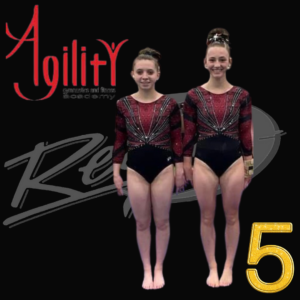 This is Agility's first year on the list! Earlier this year, in anticipation for my gyms new team leo, I had GK mock this same leo up for me with gold instead of red. So, there was no doubt that when I saw Agility at Regionals in this leo that it would be on the list and here it is in the top 5!
4. BIG (Illinois 2nd year)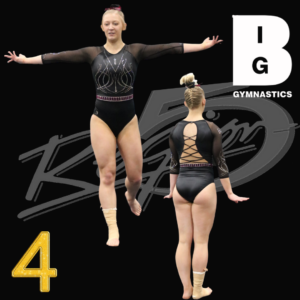 BIG is no stranger to fun, unique and classic leotards. This gym is definitely known for having the most interesting, unique and standout backs to their leos. This one has to be my most favorite of all the backs that BIG has had, even with the mesh backing it looks so good! Sometimes the mesh can take away from the intricate design of the leo, but this one is perfect tying the entire leo together. The athletes from BIG definitely turned heads on the competition floor this season in the classic, elegant leotard like movie stars heading the the MET Gala!
3. Gym America (Michigan 3rd year)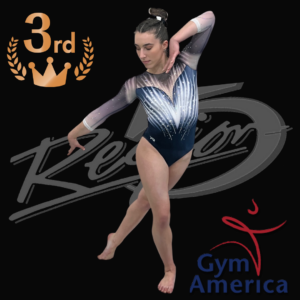 I absolutely loved Gym Americas 2019 red, white & blue leos that I was really looking forward to seeing what they would come up with for this year and they did not disappoint. This leo is beautiful & classic, reminding me of an elegant firework. I love the tiny star details that are incorporated throughout the bursts on the front and the arms. Such an elegant way to do America's colors/theme on a leo without being over powering.
2. Mid Michigan (Michigan 2nd year)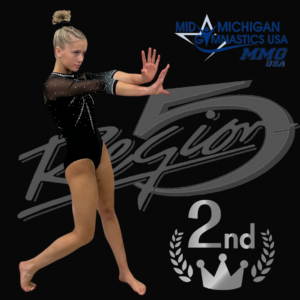 I have always said "Give me velvet, a high neck & a key hole back any day" well MMG has 2 of the 3 (velvet missing) making their new leo stunning. I also love the details in the jewels with some of them being a lighter blue color mixed in with the clear crystals. This leo has made this list in the past with Aspire, which shows how this leo style is truly classic, elegant and timeless.
Champion (Kentucky 1st year) & Flytz USA (Ohio 1st year)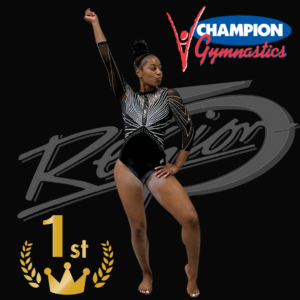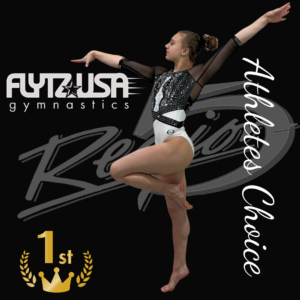 The number 1 spot this year was easy & hard all at the same time, thus ending with 2 teams sharing the honor, not bad for their first times on the list. I have LOVED Champion's leo since the first moment I saw it before the season even started. I just knew that it would end up taking the top spot this year, even with other teams having the same style there was just something special about this leo which made it stand out from the others. Flytz, however was a different story, literally breaking all my rules! I have never been fond of white leos or leos with white on the bottom, probably a bit scared from a leo I had in 1997, but there was just something about Flytz leo that I could not take my eyes off of it. Every time I saw it I liked it more and more despite the white on the bottom, unlike other white leos or light colored leos I have seen this leo really did flatter every body type I saw it on. I did see this leo in a different color with a darker bottom and it definitely did not draw the eye like the Flytz leo did. Initially I was not going to put this leo on the actual list, but then so many people who I polled to help make the list loved this leo. I was going to make it an athletes choice leo, but after a few days of sitting with the decision and going over the list there was no way I could not put this leo on the list and no way I could not put it in the top spot. If a leo pulls me in and makes me think this much about it then the number 1 spot is well deserved and I am sure Champion will not mind sharing the honor with this beautiful leo.
________________________________________________________________________
If you missed part 1 of the 2022 Leo List Click Here to check out 10-6 & the honorable mentions.