presented by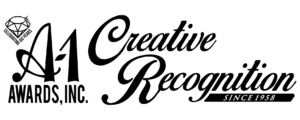 The Region 5 Championships are always an exciting meet and this year was no exception. It was awesome to be able to have the event in 2021 and watch our talented region do some great gymnastics. Over the course of 4 days, two weekends ago in Cincinnati, Ohio the Level 10's had twelve age groups that were battling (in a friendly way, it is Region 5 after all) for 7 +1 (alternate). A few age groups were able to qualify a few extra athletes to nationals, by filling spaces for other Regions.
Our next two Junior Age Groups (JrE, JrF) have a wide range of experience when it comes to National Competition. The Junior E & Junior F Teams are made up of 10 newbies, 6 veterans, 4 of which have dabbled at the Elite Level and 2 Magnificent Coaches, so it should make for some exciting competition on Sunday in Daytona Beach.
Junior E
Full Junior E Results
Nationals veteran Sydney Jelen took the top spot in the Junior E age group with a 38.200, as well as the Uneven Bars title with a 9.750. Sydney, who has grown a few inches since we last saw her in 2019, is looking fantastic and ready to lead this Junior E team.
Kaia Tanskanen & Nadia Parente tied for 2nd place, behind Sydney, with 37.700. Kaia, who is no stranger to nationals & international competition, struggled a bit on the Floor Exercise but definitely has one of my favorite routines full of personality and tumbling. Following her 2018 Nationals debut, Kaia spent some time dabbling in Elite and competing in her father's native Finland, however I am completely excited to see her don her Region 5 leo and kill it in Daytona Beach.
Continuing down the list of Junior E's the next 5 athletes are all Nationals Newbies, making their Dream Team debuts.
Nadia Parente, who shared the runner up spot with Kaia, is in her 3rd year of Level 10, but making her Nationals debut. Nadia, now training with Dominique Moceanu at her namesake club, is looking clean and consistent on every event. Nadia excels on Uneven Bars, where she placed 2nd, with her high piked yeager and excellent double layout. I am excited to see Nadia in her Nationals debut.
3rd place Ady Wahl is one of the most highly anticipated athletes in this group, I have literally been waiting for her to make her Nationals debut! Ady, who trains at Zanesville Gymnastics, took the top spot on Floor Exercise with a 9.700 with her huge full-in opening pass she could definitely make a statement on the event in Florida.
Sophia Paris (JPAC), Dani Fuertez (Olympia) and Olivia Coppola (CGA) round out the Junior E Group. Sophia Paris excels on the Uneven Bars, her stalder Shaposh is absolutely beautiful and pretty rare for Level 10. Sophia tied for 3rd on the event with a 9.550, I am looking forward to seeing this routine in person at Nationals.
I have watched Dani Fuertez grow up a lot in the last few years and add a few inches to her frame as well. Dani was always one to watch on vault, she even won a Yahtzee award on the event, however Balance Beam has become her speciality placing first at all the meets she competed in this year which include Michigan State Championships & Region 5 Championships. Dani's routine is jammed packed from the beginning opening with a press handstand mount, moving to a side somi (Jasons favorite), BHS Layout and capping it off with a beautiful double full. I am extremely excited to see what she can do on the event at nationals.
Our final newbie to the Junior E age group is Olivia Coppola, I absolutely love watching this athlete perform, she is typically always smiling and makes whoever is watching her smile as well. Olivia has stellar skills all over the gym however it is her beam routine that will catch your eye with her presentation and unique and difficult acro series. Olivia also hit vault & floor in a big way at regionals. I am looking forward to Olivia's Nationals Debut in Florida.
Dream Team: Sydney Jelen (Legacy Elite), Kaia Tanskanen (Michigan Elite), Nadia Parente (DMGC), Sophia Paris (JPAC), Dani Fuertez (Olympia), Olivia Coppola (CGA), Alternate-Natalie Martin (Buckeye).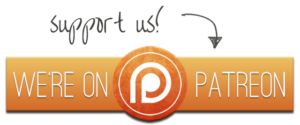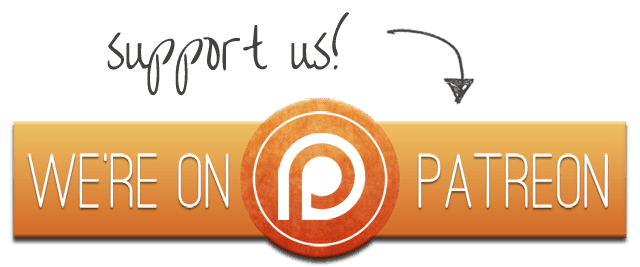 Junior F
Full Junior F Results
The Junior F Age Group will be lead by former Junior Elite Elizabeth Gantner (JPAC). Liz took the top spot in the All-Around with a 38.650 as well as the Vault with a 9.775. It's great to have Liz back competing for Region 5 at the National Championships. The last time we saw her was in 2017 when she made her Dream Team debut and could barely see over the beam. Since then Liz has added experience, skills and height to her gymnastics, clearly able to see over the beam now. I am excited to see Liz representing Region 5 once again at Nationals.
Just behind Liz in the All-Around was 2018 Level 9 Eastern National All-Around & Beam Champion Jenna Olshefski (Universal) with a 38.600. Jenna not only excels on the Balance Beam, but she has been killing it on the Floor Exercise topping the podium at both the Ohio State Championships & Region 5 Championships with a 9.725. Jenna has definitely been "one to watch" from Ohio for a while now and I am looking forward to watching her name her Nationals debut in 2021.
Taking the 3rd podium spot is 4x veteran Kate Harper with a 37.650. Katie, who excels at the Uneven Bars, is a 3 time Regional Bar Champion taking the honors in 2021, 2019, 2018 and finishing 2nd in the 2017. Katie is one of those athletes that does the incredibly hard Blind 1/1 to double layout dismount with the greatest of ease. I am very excited to watch Katie hit the even bars in two weeks.
Finally making her Nationals debut is Paige Yu of Medina Gymnastics placing 4th in the All-Around with a 37.400. I have my eye on Paige for the last few years as someone who could make an impact. I am thrilled that she has made her first Region 5 Dream Team and look froward to what the future holds for this talented young athlete.
Another veteran National competitor and former Elite athlete, Reese Samuelson of Rockford, make her nationals debut in 2016 (when we were blue) finished in 5th with a 37.200, also tied for 2nd on the Uneven Bars (9.70) an event she excels on. I feel like Reese has been at a high level for so many years it's insane that she is still a Junior. Reese is one of my favorite athletes to have on the floor at nationals, she is so upbeat always smiling and having a great time.
In the 6th and 7th spots rounding out the Junior F Dream Team are two Nationals Newbies. Megan Asher (CGA) and Sophia Reddy (Eurostars) are primed and ready to contribute to the Junior F team. Megan, who scored a 37.00 in the All-Around, has a can't miss beam routine. My favorite part is her front toss to Korbut, she also exhibits sharp confidence as she works the Balance Beam. Megan tied for 2nd on Beam (9.625) at the 2021 Region 5 Championships to help earn herself a spot on her first Dream Team.
Sophia Reddy, who was 1/3 of Eurostars Level 10 Team that took 1st place at the Michigan State Meet, is also making her Nationals debut. Many may know Sophia from our Quarantine Qorner series as we followed her and her teammates during park practices, state line crossing and unicycle riding. I am extremely excited that Sophia has qualified to her first Dream Team, she has such a great personality, full of positivity and life that you can't help but smile and be in a good mood when she is on the competition floor. I remember at the Level 9 Easterns she brought her team personalized chocolate bars to enjoy after the competition for a job well done! I thought that was so incredibly sweet and generous of her. I absolutely look forward to watching her compete in Florida.
Dream Team: Elizabeth Gantner (JPAC), Jenna Olshefski (Universal), Katie Harper (Universal), Paige Yu (Medina), Reese Samuelson (Rockford), Megan Asher (CGA), Sophia Reddy (Eurostars), Alternate-Jacquelyn Patterson (Perfection)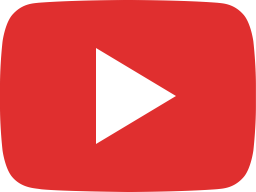 Level 10 Vault Group A1 JRE, JRF 2021 Region 5 Championships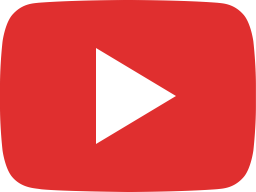 Level 10 Vault Group A2 JRE, JRF 2021 Region 5 Championships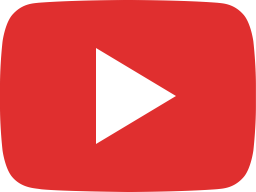 Level 10 Vault Group A4 JRE, JRF 2021 Region 5 Championships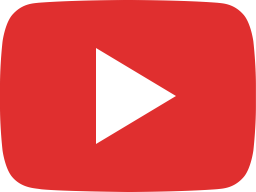 Level 10 Vault Group B1 JRE, JRF 2021 Region 5 Championships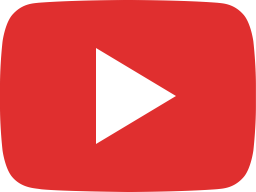 Level 10 Vault Group B2 JRE, JRF 2021 Region 5 Championships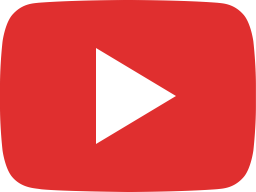 Level 10 Vault Group B4 JRE, JRF 2021 Region 5 Championships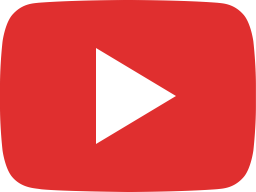 Level 10 Bars Group A2 JRE, JRF 2021 Region 5 Championships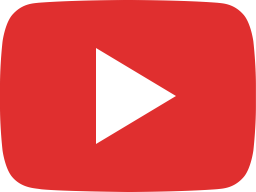 Level 10 Bars Group A3 JRE, JRF 2021 Region 5 Championships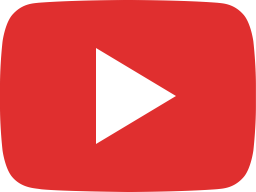 Level 10 Bars Group A4 JRE, JRF 2021 Region 5 Championships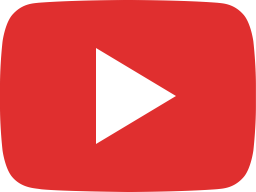 Level 10 Bars Group B1 JRE, JRF 2021 Region 5 Championships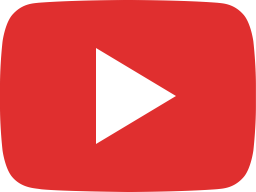 Level 10 Bars Group B2 JRE, JRF 2021 Region 5 Championships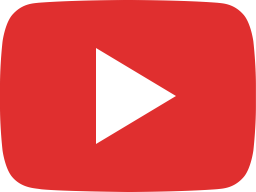 Level 10 Bars Group B4 JRE, JRF 2021 Region 5 Championships