Katy, Texas
The summer elite meet series began this weekend at Stars Gymnastics (USAGym National Training Center) in Texas with the American Classic/HOPES Classic. The HOPES classic serves as the qualifying competition for the HOPES Championships which will take place at NOW Arena in Hoffman Estates, IL at the beginning of August.
Region 5 qualified twelve athletes between both 11-12 (5 athletes) and 13-14 (7 athletes) age groups to the HOPES Classic with 5 moving on to HOPES Championships.
11-12 Age group
The 11-12 age group kicked off the competition weekend with their focus set on finishing in the top 18 while scoring a minimum of 43.5 in the all around to advance to HOPES Championships. The duo for Cincinnati both finished in the top 10 with scores over 46 to advance to Championships.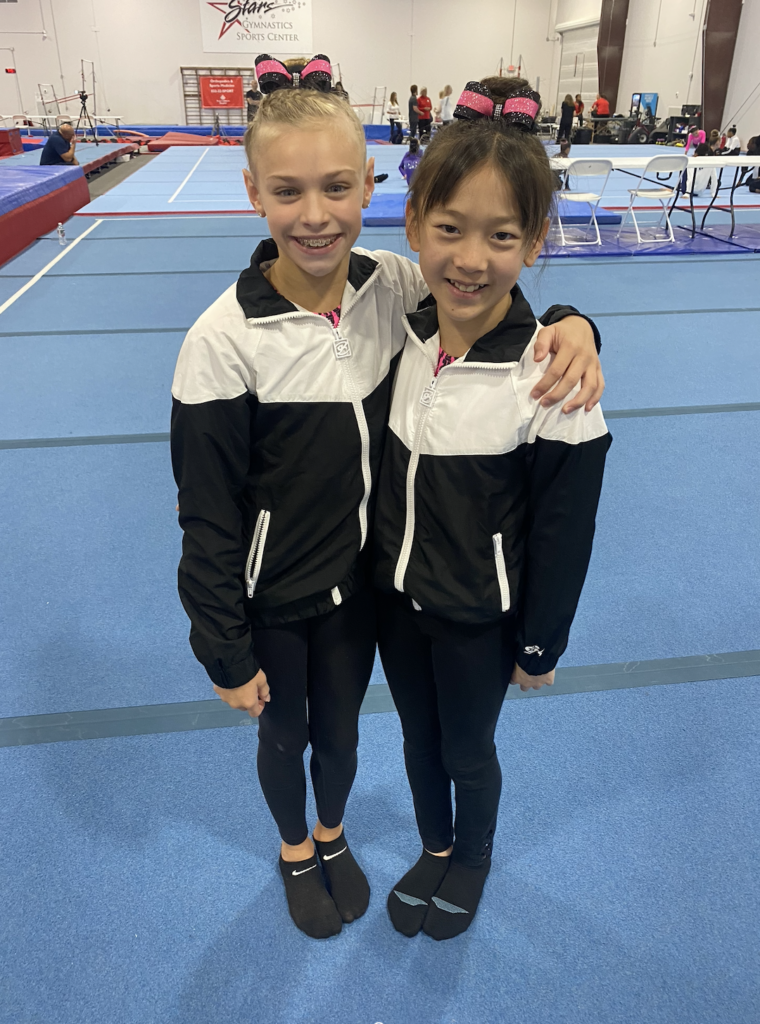 Kylie Smith (Cincinnati) finished 7th All Around with a 46.4 which featured a very nice Yurchenko full vault for a 3rd place 12.9 and solid 12.25 on beam to take 4th on the event. Ansley Stevens (Cincinnati) finished 9th All Around with a 46.3 and nailed her triple flight (2 BHS to layout) on beam for a 3rd place 12.35.
Stevie Rose Mack (Performance Gymnastics) achieved the qualifying score requirement with her 43.6 all around but had to wait until the conclusion of the 13-14 session to find out that she qualified (only 14 achieved the 13-14 score). Stevie had some balance checks but hit her beam routine to finish 10th with a 11.5.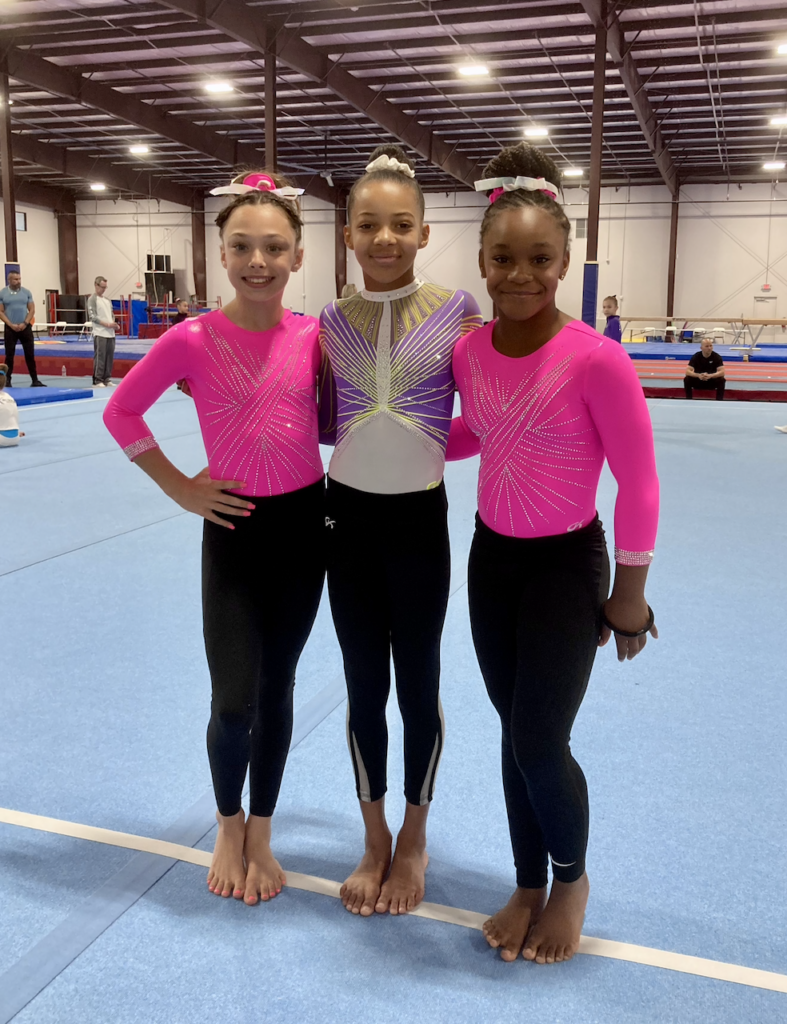 Competing in their first HOPES Classic, Savannah Weinland (Performance) scored a 41.45 and Diana Ochieng (JPAC) scored a 40.3
13-14 Age Group
Region 5 had seven compete in the 13-14 age group with 3 achieving the qualifying score of 45.0 and advancing to the HOPES Championships. Quinn Harris (Cincinnati) finished 3rd with a 48.5 to qualify for her 3rd HOPES Championships. Quinn was very solid on all four events rocking her tuck Yurchenko full on her first event vault before cracking the top 3 on bars which included her nice hop Weiler combo for a 11.75 and 3rd on beam rocking her layout layout for a 12.75.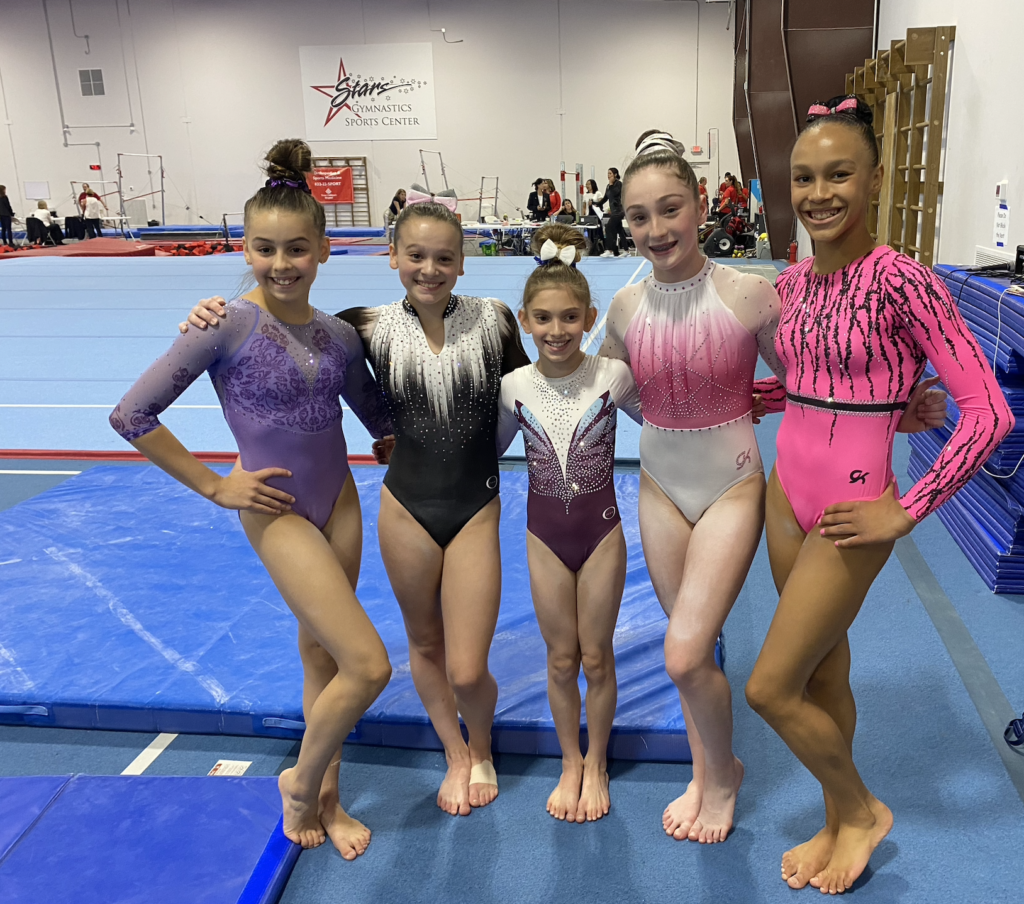 Sadie Goldberg (GymXtreme) finished 5th in the All Around with a 47.55 that included a huge Yurchenko full for a 13.2 and first place on the event. She also put up an impressive 12.3 on beam (very nice 2 1/2 dismount) for 6th and nailed her full in opening pass on floor.
Addie Oiler Velez (Buckeye) finished 10th All Around with a 46.05. She finished 6th on beam with solid back handspring layout. Addie finished 9th on bars with a very unique bar composition that features a straddle back from handstand and snap back tuck dismount.
Sadie and Addie will join Quinn and represent Region 5 at the upcoming HOPES Championships.
Some other highlights from our Region 5 athletes:
Gabi Ursu (Naperville) hit all four event for a 44.5 and finished top 10 on bars with a strong double layout dismount and a 10.8.
Isla Lazzari finished top 10 on beam with a 11.65 and had very powerful layout Yurchenko vault that scored a 11.6. She finished with a 43.2 in the all around.
2022 HOPES Championships qualifier Elle Mayer (Legacy Elite) finished with a 43.3 and in her first classic, Natalia Pudelko (Naperville) had a 38.25.