presented by
The Region 5 Championships are always an exciting meet. It was awesome to be able to have the event in 2021 and watch our talented region do some great gymnastics, over the course of 4 days, last weekend in Cincinnati, Ohio. Level 10 had twelve age groups that were battling (in a friendly way, it is Region 5 after all) for 7 +1 (alternate). In a few age groups, we have a couple who will represent another region.
With so much to recap, over the next few days, we will breaking down the competition into the individual sessions. We will be recapping what went on with each of 5 sessions which include 2 or 3 age groups in each.
Session 1- Senior E and Senior F
Results- Senior E | Senior F
The 2021 Region 5 Championships started out with the "SENIORS" literally. These ladies competed in their final regional championships. These two age groups combined, have lots of Level 10 National experience.
As at Illinois state meet, the two oldest senior age groups here at regionals were won by Phenom Gymnastics. The top score in the session was posted by Phenom's Skyla Schulte with a 38.6 in Senior E. Skyla who has big gymnastics on every event but especially on beam (double back dismount) and floor (full in). She is looking to close out her club career on a high note. Her power in her swing on bars and her tumbling along with her unique style makes her always fun to watch.
Tory Vetter from Universal, 2021 Nastia Cup qualifier, finished a close 2nd in the all around (38.475) and took home the regional bar title (9.7) tying Katya Sander (Perfection). Tory has great form on all four events and attacks her routines and landings with confidence. Tory's bar routine features a nice blind full Tkatchev combination and effortless half in half out. Katya uses the Maloney Pak bar to bar connection which flows with ease and a beautiful double layout which she rocked at regionals. They have different styles on bars but both swing very well which is reflected in their score potential on this event.
The beam is the make or break event but for Gym America's Sidney Washington it's her playground. She performs a back handspring layout two feet that is pretty dang good if you ask me. She moon walked her way to a 9.675, fourth best score in the whole meet, to take the title and place 3rd all around with a 38.325. Though her beam is probably her best event, her floor routine is a must watch.
We had a double layout on floor in this age group from Marissa Rojas (MAG) that I don't think many realized or even saw, that floats through the air with ease. This routine will be one you won't want to miss in Daytona. Marissa tied for 2nd on floor with a 9.6 and will be a strong score on all four events for this team. This will be her second nationals but the first representing Region 5 (she competed for Region 2 in 2019).
Abby Singh (Phenom) and Laura Soltis (Perfection) two consistent athletes across the board round out this Dream Team for Region 5. Abby brings that power type style to her gymnastics which shows in her very nice Yurchenko layout 1/2 and in her swing on bars. Laura on the other hand has more of the graceful style with the nice lines, but if Region 5 needs a vault, Laura will be there to deliver with her nice Yurchenko full.
The vault title was won by Cassie St. Clair (Aspire) who performs a vault no one else does (at least I haven't seen it) which is a tuck Kaz 1/2 (1 1/2 twisting vault). Cassie has some cool gymnastics and combos that you don't always see like a bail handstand swing into an immediate gienger type release back up to the high bar…. FUN! Cassie had some struggles at regionals this year but she will be an athlete people are talking about in the MAC conference next year as a Western Michigan Bronco.
Competing in her first level 10 nationals and competing for Region 2 will be Alex Bradford from Cincinnati. Alex has a nice beam series of the kick over front to back handspring and has fluid swing on her Maloney to Pak combo on bars. She will be a strong contributor to the Region 2 team score.
Region 5 Dream Team- Skyla Schulte (Phenom), Tory Vetter (Universal), Sidney Washington (Gym America), Katya Sander (Perfection), Marissa Rojas (Michigan Academy), Abby Singh (Phenom Gymnastics), Laura Soltis (Perfection) Region 2- Alex Bradford (Cincinnati), Alternate- Eliza Millar (Perfection)
The second Phenom athlete to grab the all around win was Haley Tyson scoring a 38.575 in Senior F while swinging and balancing herself to the bars (9.7) and beam (9.575) titles as well. Haley, who competes a Yurchenko 1 1/2, Ray, Layout 1/1 out on bars, and a triple flight on beam, has a double layout on floor in her back pocket. Though we haven't seen it in 2021, will it rise again at nationals?
Makenzie Sedlacek from Midwest Elite finished 2nd in this age group with a 38.575, but took the vault (9.8) and bar (9.7) titles. Makie, as she is known, has a beautiful Yurchenko 1 1/2 on vault that is one of the best in the country. She also has that elite look on bars with effortless swing from bar to bar that is second to no one. Her floor routine has a very unique style that opens with a big full in that she lands solid regularly. Those who listen to our College Salute podcast know I love a very good side somi on beam, Makie has that as well.
Midwest Elite was not done grabbing event titles as Gabi Stephen took the floor title with strong tumbling including a huge double pike and a very nice front double full (there is another one coming to college, again College Salute listeners will understand). Gabi uses her power on all four events which really draws you in as a spectator. She finished 3rd on vault (behind two Yurchenko 1 1/2's) but she has one of the biggest Yurchenko Fulls that most of the time drop in on solid landing.
The form queen in this age group (she could have a claim to one of the best in the country) is Ella Chemotti from Euro Stars. Ella has pencil straight handstands, a layout layout on beam that you could put in the code as "TO TEXT" and awesome presentation. She was in the top 4 on all events except bars (which she had an uncharacteristic fall on her Tkatchev). She will be one of the backbones of this team in Daytona.
Kaitlyn Grimes from BIG, like many of her Region 5 teammates, is making her third trip to Level 10 Nationals. Grimes, as she is known, has one of the highest Tkatchevs you will see (actually may be lower than her club teammate Meredith Donovan!!). She also has a very nice Yurchenko full that has a nice line and legs glued together. Like Ella, Grimes will be one who will go about her business hitting solid routines.
The last two representing Region 5 will both be competing at Nationals for the first time. Grace Harrell (Cincinnati) was one of our R5 Twenty Five and had a solid regional championships. I love how she does a real Shaposh (you know the clear-hip not the toe shoot like everyone calls a Shaposh) and her standing layout step-out to scale. Savannah Kokaly (Bay Valley) has some unique gymnastics with a full on tuck off on vault (very complicated vault to do well), and her dismount on beam of a handstand layout step out full which is an eye catching end to that routine.
Representing Region 2 will be Kara Welsh (Aspire) and Lucy Ault (Aerial) both competing at level 10 nationals for the first time. Kara does one of my favorite bar releases a Gienger and has a very nice Yurchenko full that was top 7 at regionals. Lucy does the kickover front to back handspring on beam and my favorite front thru to double back on floor. Lucy also has very nice floor presentation with her eyes always up and full extension in her movements.
Region 5 Dream Team- Haley Tyson (Phenom), Makenzie Sedlacek (Midwest Elite), Gabi Stephen (Midwest Elite), Ella Chemotti (EuroStars), Kaitlyn Grimes (BIG), Grace Harrell (Cincinnati), Savannah Kokaly (Bay Valley) Region 2- Kara Welsh (Aspire), Luch Ault (Aerial) Alternate- Sarah Kuper (Premier West)
These two age groups will be fun to watch on Sunday afternoon and evening closing out the Level 10 Nationals. These are two very stacked teams that will challenge for a Level 10 Team Championship. Check out videos from these two age groups below (routines are timed stamped)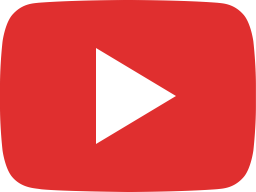 Level 10 Bars SRE SRF Group A1 2021 Region 5 Championships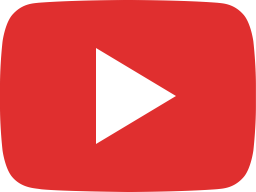 Kaitlyn Grimes, BIG | L10 Floor 2021 Region 5 Championships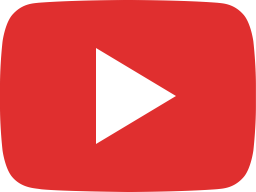 Makenzie Sedlacek, Midwest Elite | L10 Floor 2021 Region 5 Championships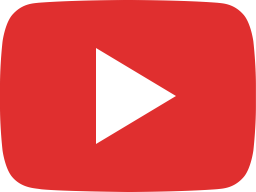 Savannah Kokaly, Bay Valley | L10 Floor 2021 Region 5 Championships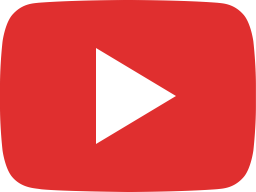 Level 10 Bars SRE, SRF Group A2 (Part 2) 2021 Region 5 Championships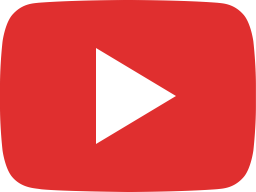 Level 10 Bars SRE SRF Group A2 (Part 1) 2021 Region 5 Championships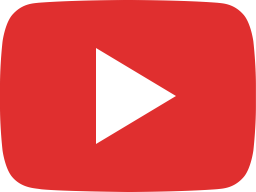 Sarah Hopfensperger, Legacy Elite Level 10 Bars SRE 2021 Region 5 Championships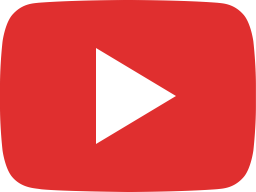 Level 10 Bars SRE SRF Group A3 2021 Region 5 Championships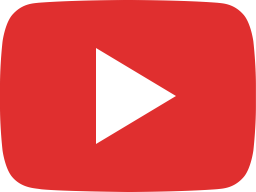 Level 10 Beam SRE SRF Group A2 (Part1) 2021 Region 5 Championships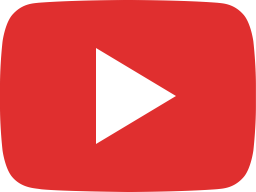 SR E SR F Level 10 Beam Group A3 Part 1- 2021 Region 5 Championships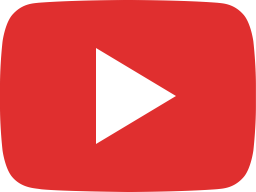 SR E SR F Level 10 Beam Group A1 (Part1) 2021 Region 5 Championships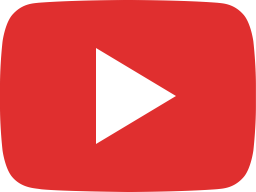 SR E SR F Level 10 Beam Group A1 Part 2 2021 Region 5 Championships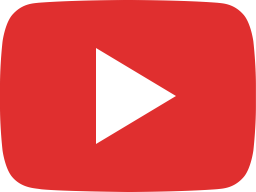 Level 10 Vault SRE SRF Group A4 2021 Region 5 Championships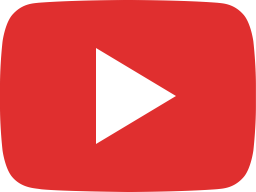 Level 10 Vault SRE SRF Group A2 2021 Region 5 Championships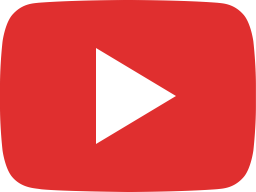 Level 10 Vault SRE SRF Group A1 2021 Region 5 Championships