presented by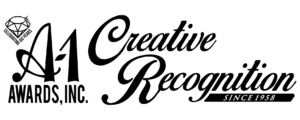 The Region 5 Championships are always an exciting meet and this year was no exception. It was awesome to be able to have the event in 2021 and watch our talented region do some great gymnastics. Over the course of 4 days, two weekends ago in Cincinnati, Ohio the Level 10's had twelve age groups that were battling (in a friendly way, it is Region 5 after all) for 7 +1 (alternate). A few age groups were able to qualify a few extra athletes to nationals, by filling spaces for other Regions.
Our next three age groups Junior C, Junior D and Senior A feature a majority of new level 10 national qualifiers with only 6 having national experience at Level 10.
Junior C
Full Jr C Results
Junior C is composed of 2 veteran national competitors (L10), 3 Eastern National competitors (L9) and 2 complete newcomers, which makes for an exciting competition.
Kirchner (JPAC) took the top spot in the all-around with a 37.800 as well as the balance beam with a 9.625. Lucie is no stranger to national competition having represented Region 7 at the 2019 Level 9 Eastern National Champions. Lucie is a confident & sharpe competitor on the balance beam with a double full that soars over the competition.
In the runner up position is 2019 Eastern National Balance Beam Champion Josey Kiefer (CGA). This is Josey's 2nd year at Level 10, but her first time qualifying to Level 10 Nationals due to Covid in 2020. Josey is another exceptional beam worker with another double full dismount that she pretty much walks into not to mention an awesome triple flight. At the 2021 regionals she was 2nd on beam behind her dream teammate Lucie. Josey had a consistent performance to finish 2nd in the all around 37.5
Kaitlyn Schwab is a 2nd year Level 10 (Aspire) and a 1st year national qualifier. Kaitlyn excels on the Uneven Bars where her sky high double layout dismount and natural swing is an eye catcher. Kaitlyn finished 3rd all around with 37.15.
Veteran national competitor & Nastia Liukin Cup qualifier Sammy Macasu (Legacy Elite) will help lead this team of national newcomers, along with Ava Wellmeier, in Daytona Beach. Sam is a steady competitor who excels on the vault and uneven bars. What I love most about Sam is her fun, high energy floor routine that really makes you want to dance along.
This next qualifier Lauren O'Brochta, also from Legacy Elite, is one of my favorite athletes to watch on the floor exercise. As a Level 9, she had one of the most beautifully choreographed floor routines in the Region. I was pulled into her performance every time she took the floor, so of course I was excited to see what kind of routine she would have as a Level 10. Lauren also excels on the balance beam with the same effortless and strong movements as she shows on the floor.
Ellie Monahan (CGA) is the partner in crime to Josey Kiefer. I absolutely LOVE watching these two athletes together! They are definitely the best teammates and friends. Like Josey, Ellie is an extremely strong floor worker taking the top spot at regionals with a 9.650 just a head of her CGA teammate. I am extremely excited to see these two teammates compete in their first Level 10 Nationals together.
Rounding out the Junior C Dream Team is National veteran Ava Wellmeier (Buckeye). Ava took the top spot on vault with a 9.500 only to injure her ankle on the last event the uneven Bars. So, we are sending positive thoughts and good vibes her way for a full recovery before Nationals!
Dream Team: Lucie Kirchner (JPAC), Josey Kiefer (CGA), Kaitlyn Schwarb (Aspire),Samantha Macasu (Legacy Elite), Lauren O'Brochta (Legacy Elite), Ellie Monahan (CGA), Ava Wellmeier (Buckeye), Alternate-Reilan Garvery (UGA).
Junior D
Full Junior D Results
Junior D will be lead by nationals veteran Hannah Scheible (All American Flames). Hannah has been on fire this this season hitting 38+ All-Arounds like its her job! At Regionals, Hannah almost completely swept the medals in her age group finishing in the top spot on every event, but balance beam where she placed 2nd. For Hannah, gymnastics is a family affair training at her parents gym alongside her twin brother who also qualified to Level 10 Nationals on the men's side. So needless to say, 2021 Nationals in Daytona Beach is going to be an extremely special event for the Scheible family.
A little more than a full point separates Hannah from the next closet qualifier which is Legacy Elite's Layla Hammer. Layla is no stranger to high level competition having qualified to the 2020 Nastia Liukin Cup just prior to the COVID shutdown last march. Layla swung her way to a 2nd place uneven bars, and all-around finish as well as balanced her way to a podium position (3rd) on the balance beam in Cincy.
Gym World's JoJo Valahovic was a 2019 Level 9 Easterns All-Around National Champion, so she has national competition experience. JoJo has been on my "ones to watch" since that all around win 2 years ago. Another young athlete who missed her shot to make her nationals debut in 2020, has grown a few inches and added some difficulty to her gymnastics. JoJo is a constant and confident competitor who I am excited to watch in Florida, the same state she won her Easterns all around title.
Madison Gustitus is another consistent competitor placing in the middle of the field on every event except the balance beam where she topped the podium with a huge 9.700. Madison simply attacks beam with a double full dismount that hangs in the air right over her coaches head. I am extremely excited to watch this athlete at nationals.
Hannah Milton (BIG) is another 2019 Eastern Nationals competitor making her Level 10 Nationals debut in 2021. Hannah comes from a long line of exceptional national competitors from her home gym in Illinois. My favorite event to watch Hannah on is the balance beam, where she placed 3rd in 2019 (Easterns), its her unique side aerial to front toss series that captures my attention.
Many might remember Taylor DeVries as the Junior A athlete that competed on the uneven bars with tissue in her nose after kneeing herself in the face in warmups back in 2018. A 3x Level 10 Nationals qualifier, who along with Scheible, will help lead this Junior D Team in Daytona Beach. Taylor qualified to nationals competing for Flips Gymnastics but returned to Legacy Elite, her former gym, after regionals. Taylor has been killing it on bars this season, so I am excited to see what she will bring to the table in two weeks.
Rounding out the Junior D Dream Team is Olivia Giunta (Legacy Elite). Olivia is a 1st year national competitor, but has served as our alternate at nationals in 2019. This time around Olivia, who has as beautiful Yurchenko full that finish 3rd at regionals (9.525), will add depth to this Junior D team who could challenge for the age group national team title.
Dream Team-Hannah Scheible (All-American Flames), Layla Hammer (Legacy Elite), JoJo Valahovic (Gym World), Madison Gustitus (Legacy Elite), Hannah Milton (BIG), Taylor DeVries (Flips), Olivia Giunta (Legacy Elite), Alternate-Meredith Kowalski (Flips)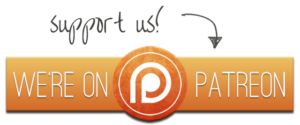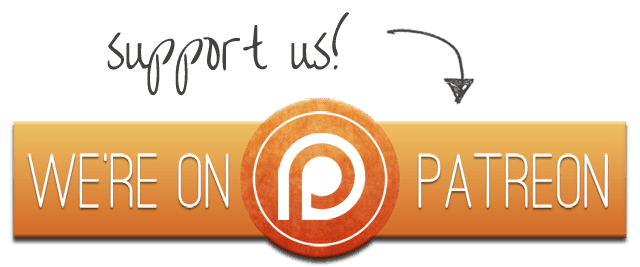 Senior A
Full Sr A Results
For me the Senior A's were one of the most anticipated age groups at Regionals with 5 nationals newcomers, 2 veterans, 1 of which returned to the gym after over 1 year off. The Senior A Dream Team is the only team without a gymnast from Illinois on it, which is very rare considering they are the 3rd largest gymnastics state in the nation.
Taking the top spot is national newbie Retoshia Halsell from Champion (KY). Toshia, who you definitely do not want to miss on the floor exercise, has definitely put in the work and the upgrades this season to make a run at the top spot. She also grabbed the uneven bars title with her unique higgins to straddle back handstand, on her way to winning the all around and making the dream team.
Right behind Toshia is 2019 Level 9 Eastern All-Around & Balance Beam National Champion Juliet Horenziak. Juliet is a 2nd year Level 10 from Perfection Gymnastics in Ohio. After her 2019 win in Florida, she has been on my "Ones to Watch" list. Taking 2nd on the uneven bars and 3rd on the balance beam in 2021, Juliet will definitely make an impact on this Senior A Dream Team.
One of our Senior A veterans, Sarah Moraw, of Champion USA (MI) went huge on vault scoring a 9.800 on a sky high Yurchenko Full that I fully believe is still up dusting the rafters at the Duke Energy Convention Center. Sarah, who slipped on the Uneven Bars on her huge Jeager, took the top spot on the balance beam. This is no surprise considering she has connected over 13 beam skills together at one time (in practice not competition). She finish 2nd on the vault and floor exercise with one of my absolute favorite routines. I am looking forward to the impact this athlete will have in 2021. Sarah will lead this Senior A Team as a 4x national competitor along with 2x qualifier Sage Kellerman.
Sage Kellerman took some time off from gymnastics following her 2018 Nationals debut only to return a little bit prior to COVID and return better than ever. You can hardly tell Sage took time off from the sport. Her front handspring front pike half vault could give Haleigh Brandt (LSU) a run for her money. Sage vaulted her way to the top of the podium with a huge 9.875. This is one vault you do not want to miss at Nationals.
Another incredible vaulter and 1st year national qualifier Makayla Tucker (DeVeau's) took the 3rd place podium spot with a 9.750 as well as 3rd in the Uneven Bars. Senior A could actually sweep the top of the vault podium in Daytona.
Making her Nationals debut is 2nd year Level 10 Olivia Rickle (Integrity). Olivia, who is coached by USA great Blaine Wilson is no stranger to Dream Team action having competed at the 2019 Eastern National Championships, taking 3rd on the Floor.
And rounding out the Senior A Dream Team is 2019 Level 9 Eastern National Balance Beam & Floor Exercise Champion Stephanie Lebster (Champion USA). Stephanie, struggled a bit on her first two events, but kicked it up on vault and floor exercise to take the final Dream Team spot. Stephanie is another one with a can't miss floor routine. I am looking forward to seeing this athlete make her Level 10 Nationals debut.
Dream Team- Retoshia Halsell (Champion-KY), Juliet Horenziak (Perfection), Sarah Moraw (Champion USA), Sage Kellerman (All-American Flames), Makayla Tucker (DeVeau's), Olivia Rickle (Integrity), Stephanie Lebster (Champion USA), Alternate-Josie Moylan (Agility).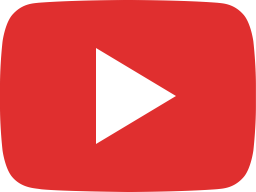 Level 10 Bars Group A1 JRC JRD SRA 2021 Region 5 Championships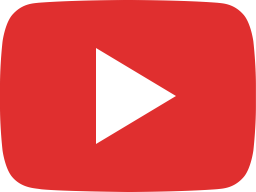 Level 10 Bars Group A2 JRC JRD SRA 2021 Region 5 Championships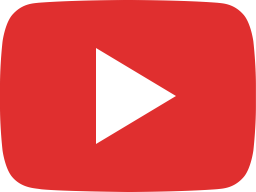 Level 10 Bars Group A3 JRC JRD SRA 2021 Region 5 Championships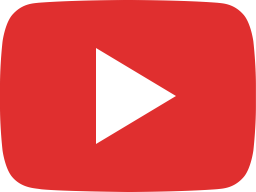 Level 10 Bars Group A4 JRC JRD SRA 2021 Region 5 Championships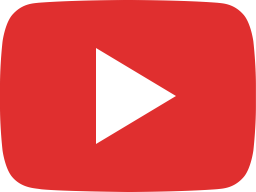 Level 10 Bars Group B1 JRC JRD SRA 2021 Region 5 Championships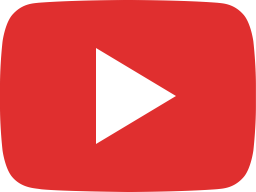 Level 10 Bars Group B2 JRC JRD SRA 2021 Region 5 Championships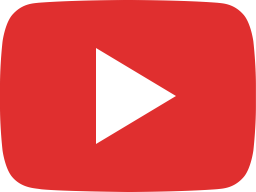 Level 10 Bars Group B3 JRC JRD SRA 2021 Region 5 Championships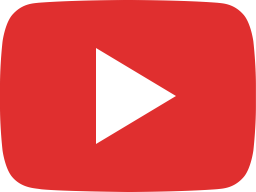 Level 10 Bars Group B4 JRC JRD SRA 2021 Region 5 Championships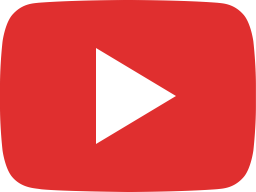 Level 10 Vault Group B4 JRC JRD SRA 2021 Region 5 Championships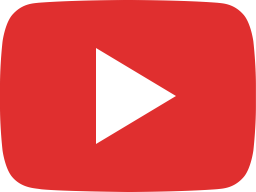 Level 10 Vault Group B3 JRC JRD SRA 2021 Region 5 Championships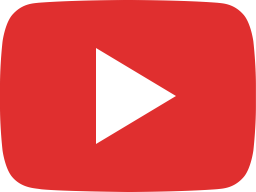 Level 10 Vault Group B2 JRC JRD SRA 2021 Region 5 Championships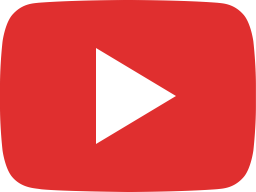 Level 10 Vault Group B1 JRC JRD SRA 2021 Region 5 Championships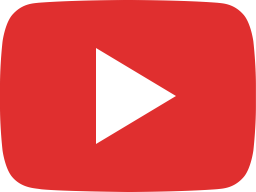 Level 10 Vault Group A4 JRC JRD SRA 2021 Region 5 Championships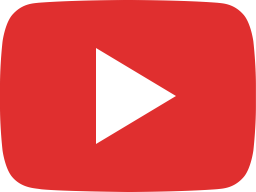 Level 10 Vault Group A3 JRC JRD SRA 2021 Region 5 Championships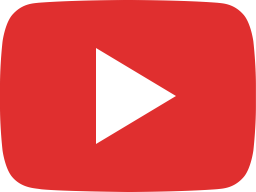 Level 10 Vault Group A2 JRC JRD SRA 2021 Region 5 Championships