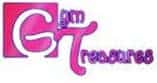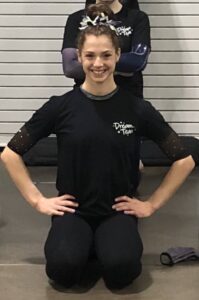 As we many of us move into summer practice we will continue to honor & recognize our 2021 Graduating Seniors before they head off to college and the next chapter of their gymnastics & academic journeys. Our next 2021 Graduate is Alana Anderson of Aspire Gymnastics. Alana is absolutely beautiful to watch all over the gym especially on uneven bars where her toe point definitely catches your eye as well as her Toe to Blind 1/2 double front which is extremely unique and difficult. Alana, who will be heading to NIU in the fall, finished off her Senior year with Aspire & Region 5 by qualifying as a 2nd alternate to the 2021 Developmental National Championships. Let's get to know Alana a little better as she prepares herself for the next chapter in her journey and packs her bags to make the short trip down the road to Northern Illinois University.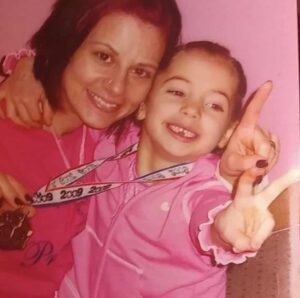 How did you get into Gymnastics? How old were you? My mom signed us up for a mommy and me class. I was 2 years old when I started gymnastics
What is your favorite event? Why? My Favorite event is Floor because I feel free like I am flying in the air
Favorite Skill? Dream Skill? My Favorite skill is a double layout on floor. My dream skill is a layout full in on floor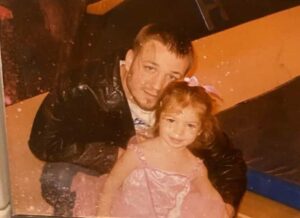 Favorite part of Gymnastics? Why? My favorite part of gymnastics is the hard work that it takes to get a skill and feeling accomplished when you achieve the skill. Also, the cheering and support from my team and coaches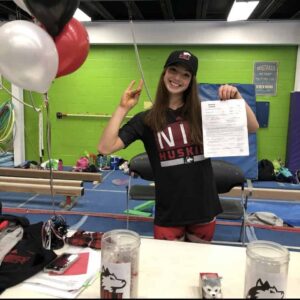 Biggest Accomplishment in Gymnastics so far? My biggest accomplishment is getting a full ride scholarship to NIU
Most embarrassing meet or training meet? When I was in level 8 and I forgot my Bar Routine.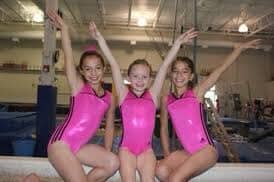 What is something you have learned from Gymnastics that you will take with you once you leave the sport? Something that I learned in gymnastics over the years is to never give up even when things don't go your way. Just take things one step at a time and do your best and God will do the rest!
Who is your biggest role model? Why? My biggest role model is my mom because she never gives up and encourages me to be my best every day.

What are you most looking forward to in your senior year in gymnastics & high school? Just to take in every moment and enjoy it.
What college will you be attending in the fall? I will be attending Northern Illinois University
a. Why did you choose that school? I chose NIU because of the amazing team atmosphere, the coaches are very nice and positive, and they are like a family.
b. What are you most looking forward to about college & college gymnastics? I am looking forward to exploring my opportunities, learning more about Psychology, getting involved with the Christian groups on campus and making new friends. I am excited for college gymnastics because I can continue my passion, create team connections and the fun and exciting experiences.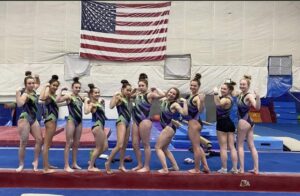 What is something that sets your gym and/or your team part?Something that sets our team apart is our positive energy from the team and coaches.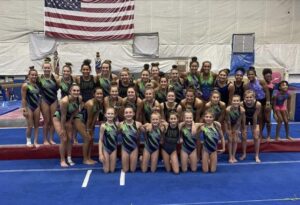 What is your role on your Level 10 Team or your role in your gym in general? My role on my team is a leader because of my hard work, motivation and my positive attitude with the team.
What is your most memorable Gymnastics moment? My most memorable moment is when I made it to Texas for T.O.P.S.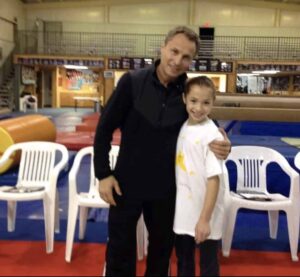 What are your goals for this season? To have fun, do my best and make the most of my senior year.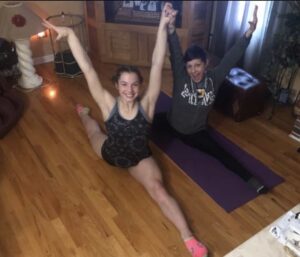 How would you explain the year 2020 to your future children/grandchildren? 2020 was the year of cancellation that taught me to be patient and to grow stronger mentally.
What is the most valuable piece of advice or wisdom your coaches have given you? To believe and trust myself
Do you have a nickname? If so what is it? What is the story behind it?My nickname is laner, when I first came to Aspire someone started calling me by that name and it just stuck.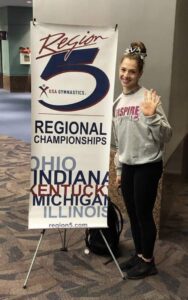 What really makes you laugh? My mom never fails to make me laugh
If you could have any superpower what would it be? Why? If I had a superpower, I would want it to Teleportation because if I want to go to a place for a day I can just teleport over there and come back in one day.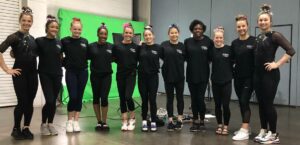 What is a question not on this list that should have been?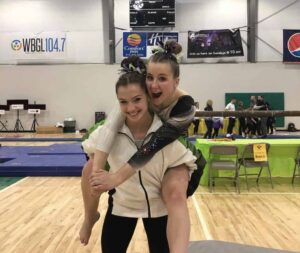 What is something you couldn't live without in your life? I couldn't live without God because he has helped me through the good and bad times and he is there for everything I do.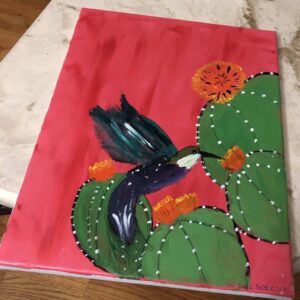 Bonus Question: Tell us something interesting about yourself……….. Something interesting about myself is I love to bake and do Art.