presented by: Full Out Recruiting
We have more awesome performances from our Region 5 Alums in Week 4 of the 2023 NCAA season. Check out these 9 routines that stood out from this past weekend.
For more routines from week 3, check out our R5 College Salute Podcast Youtube Channel(Subscribe)
Make sure you subscribe to the R5 College Salute Podcast and listen in every Wednesday during the NCAA season as we highlight our Region 5 Alums each week.
---
Mila Brunch, Denver Floor 9.85
Danielle Nosak, Arizona Vault 9.8
Brookelyn Sears, NIU Beam 9.85
Kennedy Weinpert, Kent State Floor 9.875
Maddie Diab, Iowa State Floor 9.85
Ciara Ryan, NIU Floor 9.8
Annie Reigert, Kentucky Bars 9.85 (click on picture to view video)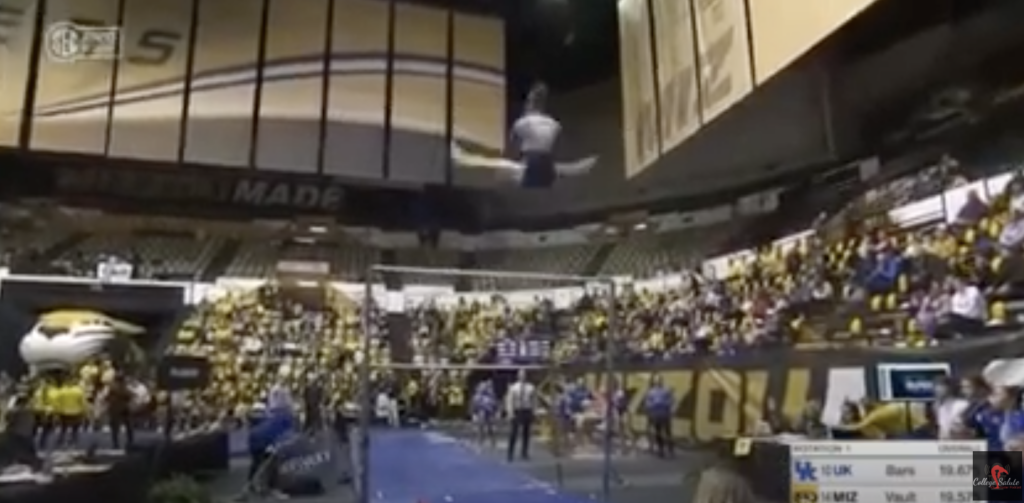 Avery Balser, Rutgers Floor 9.8
Mati Waligora, Alabama Floor 9.925