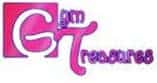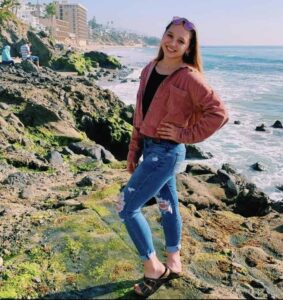 Our next 20 Questions athlete, Sarah Wozniak, is a 2021 Graduate from Legacy Elite in Illinois. Sarah comes from a family of Gymnasts following in the footsteps of her mom who was involved in the sport. In the fall Sarah will be heading off to college at William & Mary where she will be part of the gymnastics team. There are quite a few Region 5er's heading to William & Mary in the fall & coming years. Let's get to know Sarah a little bit better as she closes one chapter with Legacy Elite & Region 5 and begins the next chapter of her academic & athlete journey.
How did you get into Gymnastics? How old were you? I started gymnastics when I was 2 years old. My mom did gymnastics growing up and loves the sport so she decided to put in me into a mommy and me class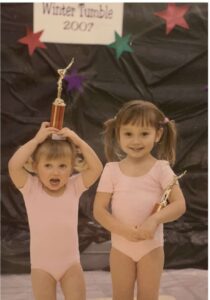 What is your favorite event? Why? Bars is my favorite event because it comes the most naturally for me and I love the feeling of swinging and catching release moves!
Favorite Skill? Dream Skill? My favorite skill is my double layout off bars because it is super fun to train and compete. I also never expected to compete that dismount because it always looked super cool and difficult to get when I was younger! My dream skill is a yurchenko 1.5 because I love watching gymnasts compete it and it has a 10.0 college start value.
Favorite part of Gymnastics? Why? Training with my best friends everyday and traveling for meets. I love making fun memories at practice and seeing new parts of the country.
Biggest Accomplishment in Gymnastics so far? Placing in the top 3 on bars at level 9 and 10 regionals. Also, coming back from many injuries while maintaining my strength and my love for the sport!
Most embarrassing meet or training meet? I crunched my ankle on vault in level 9 when I first got my yurchenko and had to be carried out of the building by my coach.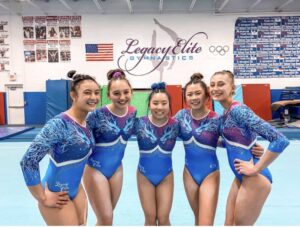 What is something you have learned from Gymnastics that you will take with you once you leave the sport? I have learned to persevere through obstacles and failures because success does not come without setbacks. I have also learned that it takes lots of patience to see the results from working hard but it's important to trust the process!
Who is your biggest role model? Why? My parents because they push me to be my best in school and gymnastics and support me in whatever I set my mind to!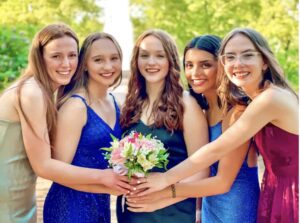 What are you most looking forward to in your senior year in gymnastics & high
school? It was so fun to have an in person prom and graduation! I loved ending the school year with all of my friends together after doing school virtually for most of the year. I am also excited to spend one last summer training with my friends at practice
What college will you be attending in the fall? College of William & Mary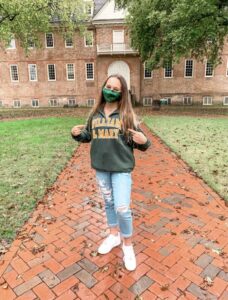 a. Why did you choose that school? I love how William & Mary offers me both very strong academics and the opportunity to compete in Division 1 Gymnastics! I also love the historic and beautiful campus and location in Williamsburg, Virginia.
b. What are you most looking forward to about college & college gymnastics? I am so excited to meet new people and be a part of a collegiate team. I am also excited to be challenged academically and join clubs/ organizations

What is something that sets your gym and/or your team part? My team is always so supportive of one another and we always put in hard work to achieve our goals

What is your role on your Level 10 Team or your role in your gym in general? I help lead stretching and conditioning at practice and I try to be a role model for the other gymnastics by working hard and always giving forth my best effort. I also support my teammates by giving them advice and support, and I coach rec and team gymnasts as well.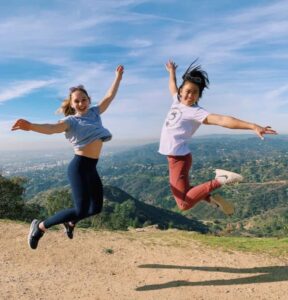 What is your most memorable Gymnastics moment? I loved traveling to California for a meet with my friends and hiking together to the Hollywood Sign. Another memorable moment was my last regionals with my team where I also met some of my future teammates!
What are your goals for this season? Contribute to my team as much as possible and be the most supportive and positive teammate that I can be.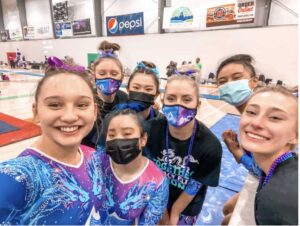 How would you explain the year 2020 to your future children/grandchildren? 2020 was a strange year that brought many challenges like being socially isolated and spending time at home, but I learned so much and grew as a person
What is the most valuable piece of advice or wisdom your coaches have given you? To work hard for my self and not for anyone else.
Do you have a nickname? If so what is it? What is the story behind it? Some of my friends call me Sar, just because it is a shortened version of Sarah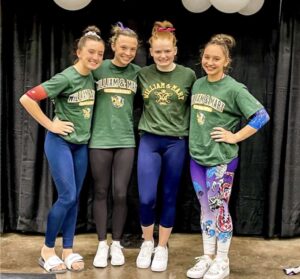 What really makes you laugh? When my teammates wipe out or make stupid mistakes at practice.
If you could have any super power what would it be? Why? I would want to be able to read people's minds so I could learn interesting and useful information.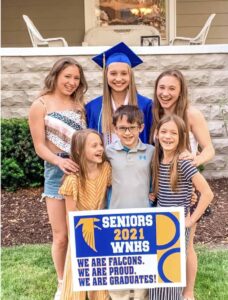 What is your intended major? I'm planning on majoring in International Relations at William & Mary
Bonus Question: Tell us something interesting about yourself………..
I have 5 younger sibling (4 sisters and 1 brother) and the youngest 3 are triplets. My sister Amy is committed to UNC for gymnastics.